Pierce Brosnan 'deeply shocked' by 'deceptive use' of image to promote cancer causing Indian breath freshener
The James Bond actor has demanded that the Pan Bahar brand remove his name from all their product promotions.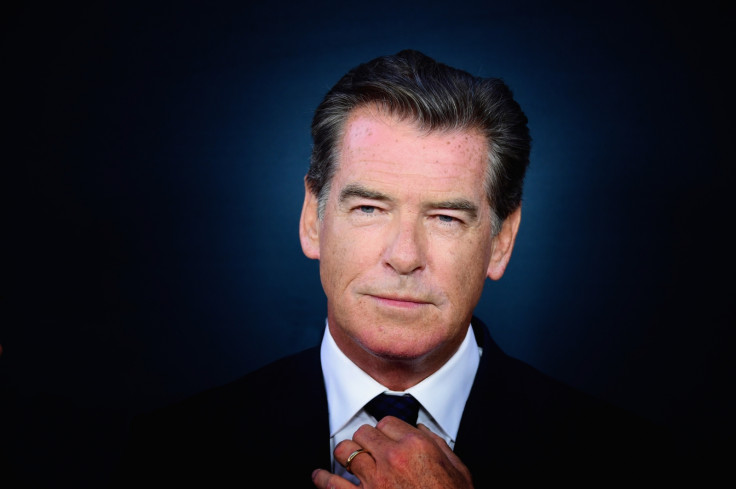 Pierce Brosnan was in the news for all the wrong reasons after signing on to promote Pan Bahar, an Indian mouth freshener (pan masala). Soon after the company splashed his face on the front page of national newspapers (along with the release of a video advertisement), the James Bond star became the target of severe criticism, with many pointing out that the product he was endorsing was known to cause oral cancer and other illnesses.
Now, responding to the backlash, the actor said he was "deeply shocked and saddened" by the events.
"As a man who has spent decades championing women's healthcare and environmental protection, I was distressed to learn of Pan Bahar's unauthorised and deceptive use of my image to endorse their range of pan masala products," Brosnan said in a statement to People magazine. "I would never have entered into an agreement to promote a product in India that is dangerous to one's health."
Pan Bahar's pan masala, which is made up of areca nuts, cardamom, lime, catechu and natural perfumes is known to have side effects that include damaged teeth and oral submucous fibrosis (SMF). Heavy consumption of the mouth freshener has also been known to lead to oral cancer.
The Mama Mia! actor explained that according to his contract, the product he was advertising was meant to be a "breath freshener/tooth whitener" which was supposed to be "all-natural, containing neither tobacco, supari (areca nut), nor any other harmful ingredient".
"Having endured, in my own personal life, the loss of my first wife and daughter as well as numerous friends to cancer, I am fully committed to supporting women's healthcare and research programs that improve human health and alleviate suffering," the 63-year-old Irish actor continued in the statement.
Accusing the company of having "grossly manipulated" media to portray him as the ambassador for their entire range, when he only agreed to promote one product, he pointed out that Pan Bahar was "in violation of my contract."
Watch the video advertisement featuring Pierce Brosnan below:
The Laws Of Attraction star has now demanded that the company remove his image and name from all promotional material and said he would "endeavour to rectify this matter".
"In the meantime, please accept my sincerest and heartfelt apologies to all whom I have offended," the statement concluded.
© Copyright IBTimes 2023. All rights reserved.