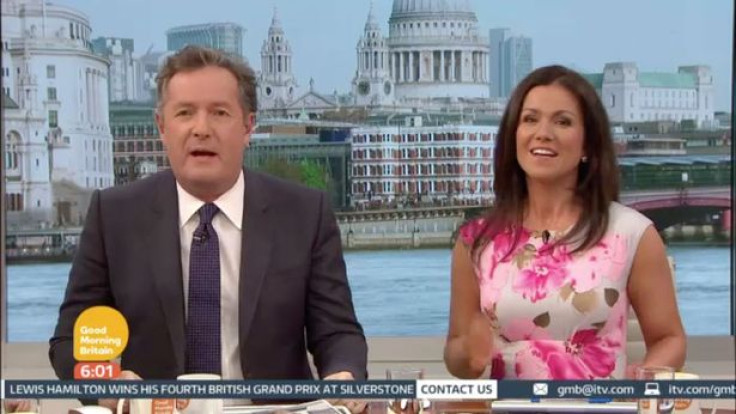 Good Morning Britain presenter Piers Morgan has been met with a slew of hatred from Welsh football fans after continuing his rant about the nation's homecoming celebrations for coming third in the 2016 Euros.
Morgan is sticking by the notion that Wales is "celebrating failure" as the team were welcomed home with a raucous parade over the weekend. It followed the first time Wales had reached the semi-final stages of the tournament, lead by manager Chris Coleman. They had not reached a major finals since they were beaten by Brazil in the last eight of the 1958 World Cup.
Before taking on Cristiano Ronaldo and his now 2016 Euros championship team Portugal in the semi-final, Coleman claimed: "Since that 1958 quarter-final, we have to put this down as the biggest game our country's ever been involved in."
After star player Gareth Bale lead his team without Aaron Ramsay and lost the match 2-0, they still returned as heroes to the Welsh capital of Cardiff to thousands of football fans cheering them on in the streets. The Football Association of Wales' decision to hold the parade ignited anger in Morgan, however.
Posting numerous tweets regarding the "Welsh bus parade," Morgan has tweeted such things as: "All it does is tell Welsh kids that if they come 3rd, they'll get treated like winners. Wrong message," and "Wales did really well, but the ticker-tape, open-top bus celebrations for reaching semis seemed very OTT to me."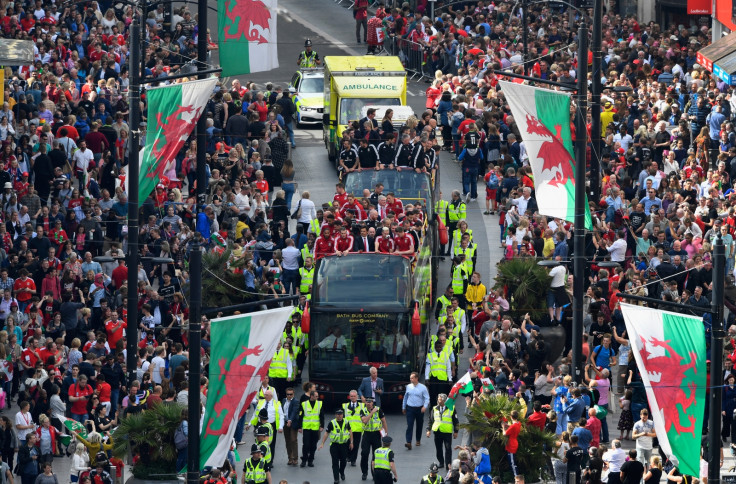 He also wrote: "I'll give you this, Wales: you were a lot better than England. But maybe a firm handshake & quiet 'well done' would suffice? #Euros2016" before announcing that he loved Wales and that his father is Welsh. "Love Wales, my dad's Welsh. Team did very well. Just don't get the OTT celebrations for coming 3rd, sorry."
On Monday morning's GMB, Morgan proceeded to express his criticism of the Welsh football reception. He said alongside co-host Susanna Reid: "Andy Murray get in there! Lewis Hamilton get in there! Wales came fourth well done."
He added: "As you know I got into a little spat with the Welsh yesterday. Love the Welsh, my dad's Welsh, my brother's in the Royal Welsh Regiment, I love Wales.
"But these open top bus parades for losing coming third, fourth not really my bag. Andy Murray no bus parade. Lewis Hamilton no bus parade. One wins three consecutive British Grand Prix, Wales bus parade and I'm not having it."
Reid jumped in and quipped: "And no-one was having your comments."
The former newspaper editor received a host of negative responses on social media sharing site Twitter. One fan wrote: "you want a world where we only celebrate 1st place? All others are failures?" while another put, "it was Wales' most successful ever campaign in the worlds biggest sport. Pretty big deal for a nation of 3 million."
See some of the Twitter reaction below.