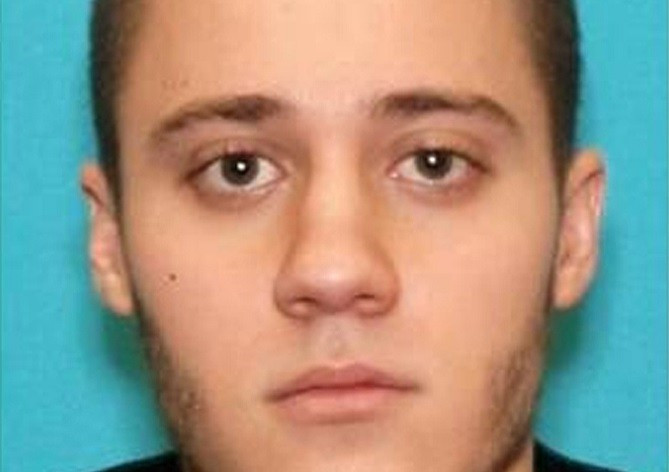 The gunman who shot dead a security agent and wounded several other people at Los Angeles International Airport on Friday, was carrying a note describing himself as a "pissed off patriot" who wanted to shoot "pigs", it has been reported.
Suspect Paul Anthony Ciancia shot dead agent Gerardo I Hernandez and injured three other staff as he stormed past a screening checkpoint at the airport at Terminal 3 at 9.20am local time (4.20pm GMT) on Friday.
The deadly attack threw one of the world's busiest airports into chaos as terrified passengers fled the terminal, some gathering on the airside tarmac under the wings of waiting planes. Others locked themselves in bathrooms as security officers shot Ciancia before taking him into custody.
Authorities have declined to reveal the motive behind the attack publicly but, according to a law enforcement official, a handwritten note was found on Ciancia expressing "disappointment in the government" and claiming he had no interest in harming "innocent people" but "wanted to kill TSA (Transport Security Administration) and pigs".
According to the note, Ciancia believed his constitutional rights were being violated by TSA searches and he was upset at former Department of Homeland Security Secretary Janet Napolitano.
Passenger Lauren Stephens, who was checking in at the time of the shooting, told Reuters: "Everybody pancaked down on the ground.
"Then, when more shots rang out, I just left my bag and I just ran like hell. Everybody ran. People were falling. People were just trying to help each other out."
Ciancia's family in Pennsville, New Jersey, told police on Friday they had received a text message from him saying he planned to commit suicide, report US media.
Pennsville police chief Allen Cummings said: "Their younger child got a text message from Paul [Ciancia] stating that there were some comments in there about his wellbeing and he wanted to possibly take his own life."
Hundreds of flights across the US were affected by yesterday's incident.
32-year-old Hernandez was the first TSA officer killed in the line of duty in the 12-year history of the agency, founded in the aftermath of 9/11.
Los Angeles Mayor Eric Garcetti praised the response of officers and said: "There were more than 100 more rounds that could have literally killed everybody in that terminal today. Were it not for their actions, there could have been a lot more damage."