Pink Floyd are toying with the possibility of finally headlining Glastonbury. Roger Waters and Nick Mason admit they are open to playing the Pyramid Stage for the first time but say the decision rests with their bandmate David Gilmour who is said to be in retirement.
Fans of the Somerset festival have longed for the Comfortably Numb rockers to headline and organiser Michael Eavis even admitted they were on his wish list of performers. Addressing the rumours, Waters told reporters at a press conference on 16 February: "The last I heard, David retired."
Mason said: "You know David better than me. I heard he'd retired and then he seemed to unretire, so we don't know. It would be nice to add it to the list of things. I've never played Glastonbury. It would be fun to do it [but] I don't think it would be very likely. But yes I would do it given the opportunity."
So far, Radiohead are the only headliners announced for Glastonbury 2017 so there is still time for Pink Floyd to join the upcoming line-up.
In 2014, Gilmour seemed determined that the Pink Floyd chapter of his career is over, telling Rolling Stone: "I'm an older person. I'm really enjoying my life. I'm really enjoying the music that I am making, and there's no room for Pink Floyd."
However, he did add: "I wouldn't rule anything out. I don't want to make hard and fast rules for myself. Anything I say to you about this stuff is, of course, just my opinion at this particular moment in my life. Anything could change."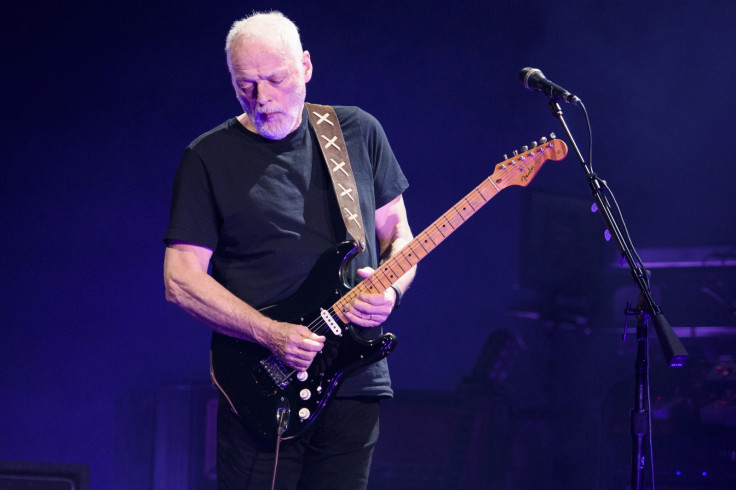 While he is happy to consider a Pink Floyd reunion, Waters admits he finds the constant speculation about the band getting back together "so dull". The group last performed as a foursome at a Live 8 concert in 2005 before member Rick Wright died three years later. Gilmour and Mason also joined Waters on-stage at an O2 Arena show in 2011.
Waters and Mason, both 73, came together at the press conference to announce the Pink Floyd exhibition, which will be held at the V&A Museum in May. Similar to The Rolling Stones' gallery, the show will feature 350 artefacts from the band's career as well as a laser light show and previously unseen concert footage.