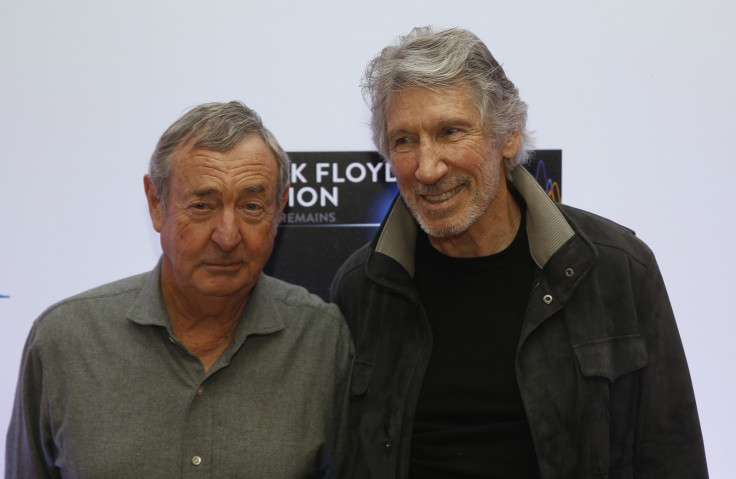 Fans of Pink Floyd are being given one last chance to check out the Abbey Road console used by the prog rockers to record The Dark Side of the Moon before it leaves the UK for good.
The mixer, which also helped icons including Kate Bush and Sir Paul McCartney make sweet music, will feature in Roger Waters and co's audio-visual Their Mortal Remains exhibition at the London's Victoria and Albert Museum when it opens on 13 May.
The impressive piece of equipment was sold as part of the Bonhams' 'Rock and Roll Through the Lens' auction in New York for an eye-watering £1.4m ($1.8m) back in March.
"The world-record price of this important item of music engineering only confirms the military precision of EMI craftsmanship and the powerhouse persona of Abbey Road Studio," said Katherine Schofield, head of entertainment memorabilia UK at Bonhams.
"The intense bidding seen in the room and on the phone speaks to its association with one of the UK's most relevant and successful bands, Pink Floyd, and highlights the fact that this is far from being any ordinary console."
The Pink Floyd exhibition will feature 350 artefacts from the band's career as well as a laser light show and previously unseen concert footage. Gems including UFO projections used while making debut album The Piper At The Gates Of Dawn have been recovered from across the globe by curators. Visitors will also get to see the cane Waters was hit with as a schoolboy, which inspired the imagery for their 1982 film The Wall.
"Some years ago I tried to do some archiving geared around photos and videos we had. I'd been to the [David] Bowie exhibition but I couldn't see how we could match it in terms of costumes," drummer Nick Mason told the Star. "We had kept a few props but where do you put a 70ft-tall teacher?"