Pink Meth Revenge Porn Darknet Website Shut Down by FBI in Operation Onymous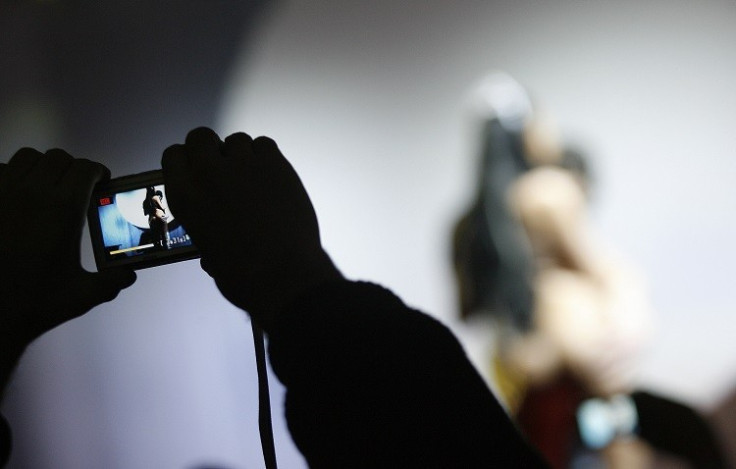 Revenge porn website Pink Meth, which is one of the most notorious - and popular - websites hosted on the dark net, was among those shut down by an international police operation which also saw illegal drugs site Silk Road 2.0 brought down.
Operation Onymous was a co-ordinated global police sting which saw 17 people arrested, including six Britons, with most of the arrests related to services which sold firearms and drugs. The operation was carried out by agents from Europol, the FBI, and US Immigration and Customs Enforcement.
It has now been revealed that among the services taken offline during the operation was Pink Meth, a revenge porn website which is no longer accessible through the Tor network on which it was hosted.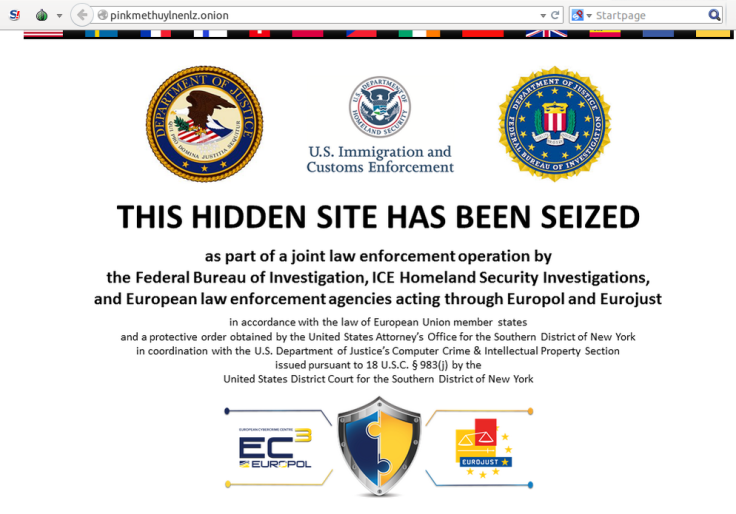 The splash page which greets visitors to Pink Meth on the Tor network following Operation Onymous
Twitter/@lamoustache
Those attempting to access the site now will be presented with the same splash page which was shown on websites such as Silk Road 2.0 and DoxBin.
Explicit content

Pink Meth is a notorious website which saw people paid for posting explicit pictures of former partners.
The website was created by someone who uses the pseudonym Olaudah Equiano and came to prominence last July when a Texas woman sued it for $1m (£620m) for allowing nude pictures of her to remain online.
The lawsuit was brought by lawyer Jason Van Dyke on behalf of a student at the University of North Texas named Shelby Conklin, claiming she suffered "mental anguish" because of the leaked images.
At the time, Equiano said: "Domain registrars unfortunately choose to suspend any and all of our domains after they get contacted by a threatening attorney like Jason Van Dyke. Projects like Pink Meth are simply much more suited as a hidden service as opposed to a regular website."
It was initially reported that Operation Onymous had shut down 400 websites, but according to the Tor Project, it was actually hundreds of URLs hosted on just 27 websites which have been taken offline.
Darkweb / Darknet explained
The dark web is a section of the internet that is not indexed by search engines such as Google, and not easily navigated to using a standard web browser.
Accessing the dark web requires specialised knowledge and software tools. An example of this is content only accessible by using the Tor software and anonymity network, which while protecting privacy, is often associated with illicit activities.
© Copyright IBTimes 2023. All rights reserved.