Carey Hart is one proud husband. The former motocross rider posted an encouraging note about his wife and singer Pink following her candid interview regarding the challenges of their marriage.
"Congrats to my bad ass wife @pink !!!!! She can do it all," the 42-year-old captioned a photo of Pink on Instagram. "Bad ass biker woman, amazing mother, best friend, and platinum selling artist! Congrats on the amazing album release today, and I can't wait to see you kick ass on Saturday Night Live tomorrow! Love you baby."
The What About Us singer recently made headlines after opening up about her relationship with Hart to The Guardian in which she revealed some of the hurdles married people have to deal with.
"There are moments where I look at [Hart] and he is the most thoughtful, logical, constant... he's like a rock. He's a good man. He's a good dad. He's just the kind of dad I thought he'd be and then some," Pink said.
"And then I'll look at him and go: 'I've never liked you. There's nothing I like about you. We have nothing in common. I don't like any of the s**t you like. I don't ever wanna see you again.'"
The 38-year-old, who has been married to Hart for 11 years, explained how emotions within a relationship are always changing.
"Then two weeks later I'm like, 'Things are going so good, you guys.' Then you'll go through times when you haven't had sex in a year. 'Is this bed death? Is this the end of it? Do I want him? Does he want me?' Monogamy is work! But you do the work and it's good again," she continued.
Two years after they married in 2006, Pink announced in 2008 that the couple had decided to separate but reconnected in 2010 after attending marriage counselling. They went on to have two children together – daughter Willow, 6, and 9-month-old son Jameson.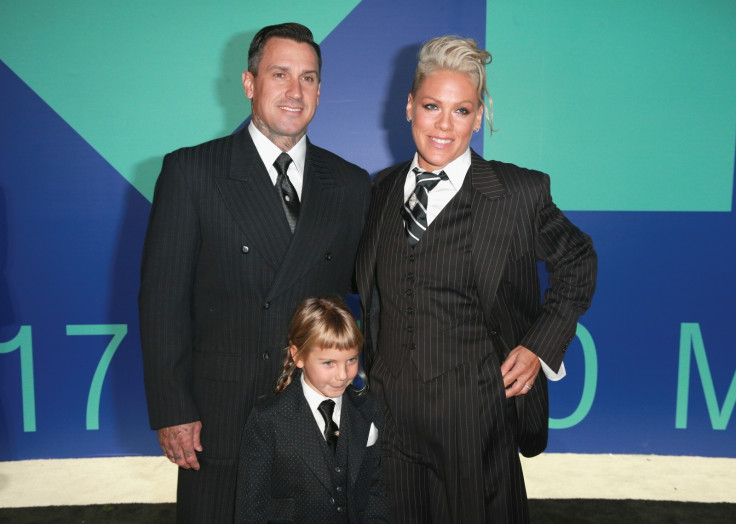 "Other people's parents wouldn't let me come over when I was a kid," she recalled of her own time as a child. "I was the s**thead. No one wanted their kid anywhere near me. I was the runaway, I was the f**k-up, I was the one that had the mouth, I was always in trouble. And now, moms are like, 'I love that my daughter loves you'," she added. "How the world turns."
The Grammy award-winning singer is currently promoting her new album Beautiful Trauma, which is on sale now.