Glastonbury Festival may be the most rock'n'roll place to be this summer, but acts like Ed Sheeran, Katy Perry and the Foo Fighters are playing it safe with their backstage demands. A leaked tour rider reveals some rather tame requests.
Sheeran, 26, is gearing up to headline the Somerset festival on Sunday 25 June in celebration of his latest number one album Divide. According to the Daily Star, the Shape Of You singer has made a series of reasonable demands for his dressing room, such as Robinson's squash, six packs of Coca-Cola and Sprite and a bottle of Manuka Honey, all coming to a total of £57.31 ($72.60).
Pop star Katy Perry may be staggering onto the Pyramid Stage when she performs on Saturday 24 June.
In the statement allegedly provided by food ordering company Deliveroo, the Dark Horse singer has asked for a bottle of Pinot Grigio wine as well as one pack of pitta bread, one dried pear, freeze-dried strawberries and a salsa pot. The singer's rider is reportedly the most cost-friendly, coming to £21.90.
US rockers Foo Fighters, who are headlining the Worthy Farm event on Saturday, have a lengthy list – but that is expected given there are several members of the band. The Best Of You songsters are said to have requested a wide of beverages, such as Fiji water, Ocean Spray cranberry juice and Red Bull, in addition to Starbucks coffee beans, bananas and healthy cereal, coming to £145.10.
The rider for Radiohead, who open Glastonbury on Friday 23 June, has not been revealed but frontman Dave Grohl did offer some words of advice to his co-headliners Sheeran and the Foo Fighters. The musician told BBC Radio 1's Annie Mac: "Ed Sheeran and the Foos will do a great job because it feels like it's all about humility. To me, the bands who don't do it on that stage or anywhere in Glastonbury are the ones who turn up with their shades on and it's all about them – it's all 'me, me, me, us, us us'."
Grohl may be onto something as there is certainly little glitz and glam about their backstage riders.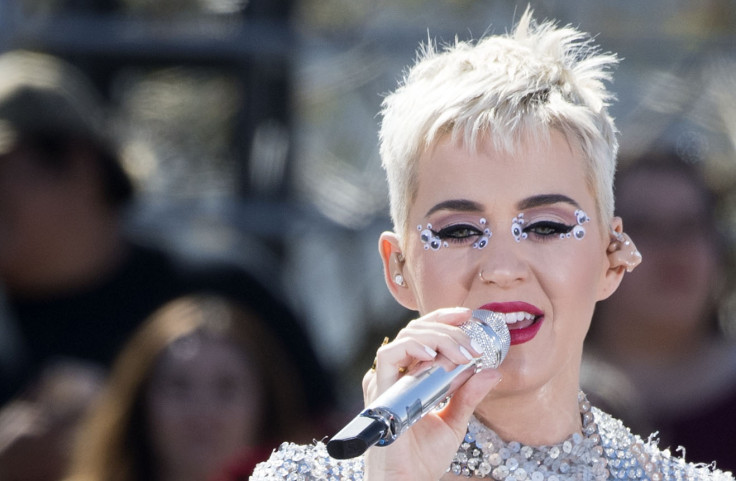 Glastonbury 2017 tour riders
Ed Sheeran – £57.31
1 x Robinsons squash
1 x 6 pack of Coca-Cola
1 x 6 pack of Diet Coke
1 x 6 pack of Fanta Orange
1 x 6 pack of Sprite
1 Jar of Manuka honey
Katy Perry – £21.90
1 x Dried apple
1 x Dried pear
1 x Dried edemame
1 x Pack of freeze dried strawberries
1 x Pack of pitta bread
1 Salsa pot
1 Bottle of Pinot Grigio
1 x bottle of Sprite
Foo Fighters – £145.10
1 x Fiji water
1 x Schwepps soda water
1 x Coconut water
1 x Pom Juice
1 x 12 pack of Diet Coke
1 x Fresh orange juice
1 x Ocean Spray cranberry juice
1 Case of Vitamin Water
1 Case of Red Bull
1 Case of Gatorade
1 Pack of Starbucks coffee beans
1 x Fat free organic milk
1 x Edensoy milk
1 Pack of avocados
1 Pack of tomatoes
1 Dark chocolate bar
1 Pack of bananas
1 Pack of apples
1 Pack of pears
1 Pack of kiwi fruit
1 Pack of seedless grapes
1 Jar of peanut butter
1 Pack of all natural jelly
1 Pack of healthy cereal
1 Pack of Tiger Milk bars
1 Wheat bread loaf
1 Zone energy bar box