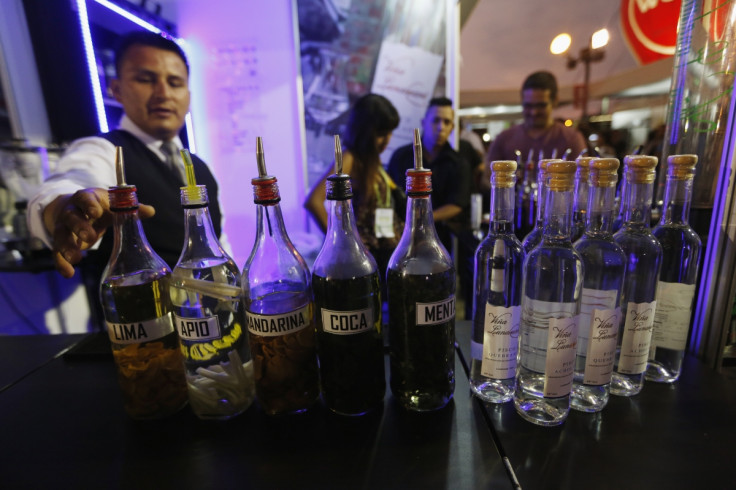 Pisco is going through a boom in the UK, with more and more bars and restaurants serving the South American spirit. Made in either Peru or Chile, the clear spirit was relatively unknown until recent years, with the rise in popularity coming on the back of more Peruvian restaurants opening around the country.
In an interview at the end of 2014, famed Peruvian restaurateur Martin Morales told Metro that when he first opened Europe's first pisco-only bar in Soho, central London, in 2012, 500 bottles of the stuff were sold in the UK every year - "in 2014. it is 40,000".
The UK is now the third biggest importer of Peru's pisco, according to the Peruvian tax authority, behind Chile and the US, the most popular brands being 1615, brewed by the Bodega San Nicolas, and Pisco Porto, brewed by Destileria La Caravedo.
"A lot of people come in asking about Pisco," Micaela Philippo told IBTimes UK. She is the co-founder of Pachamama in Marylebone, a restaurant "inspired by the culinary traditions of Peru" that features a number of pisco cocktails on the menu.
Pisco is a contested drink, with both Peru and Chile laying claim to the brandy-like spirit. Though, in 2013 the EU decided it was indeed a Peruvian creation; adding to that, Peruvian pisco is said to be much more meticulously distilled than its neighbour's attempts.
The Pisco Sour is the most popular drink in Peru; they even have a holiday for it - the first Saturday of every February is Pisco Sour day. A cocktail of pisco, lime (or lemon) juice, egg white, simple syrup and bitters, the drink is now making its way on to British palates. "Nearly every bar has 'Pisco Sour' on their cocktail list," Vince Hopwood of Gerry's Wines and Spirits told IBTimes UK. London even has its own Pisco Sour week, celebrated in early February in the capital's growing collection of Peruvian restaurants.
Gerry's Wines and Spirit, which has been selling quality spirits in Soho since 1984, said it had been selling pisco for 15 years and it had steadily risen in popularity, "increasingly in the last 12 months". This was "no doubt owing to the increase in Peruvian & Chilean Cerviche bars and restaurants". Peruvian food, as well as the popular spirit, has become more popular the UK with new bars and restaurants regularly pop up serving anticuchos and tiraditos.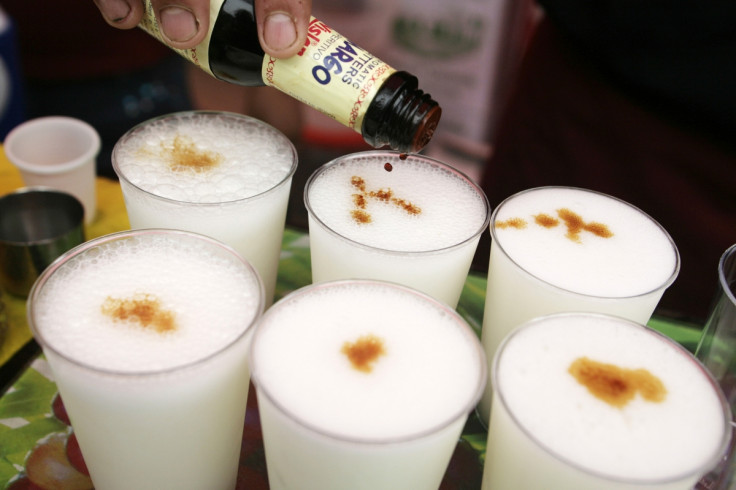 In Peru, Pisco must be made by distilling certain varieties of grape in copper pots before leaving the spirit to rest for at least three months, usually in glass or metal, never in wood. Though the country exports a much smaller amount of Pisco than Chile, they have more rules around the product and it is generally considered to be of a higher standard.
"I've actually just got back from Peru," Philippo said. "It's pretty much the only thing that they drink over there."
A number of people compared Pisco's rise to tequila's similar story in the early 2000s. In the first decade of the millennium, the UK's tequila consumption tripled so that by 2009, we were drinking 1.35 million litres a year. "10 years ago people were umming and ahhing about Mexican food, thinking that it was all tacos and nachos and Tequila was something you did a shot of to get drunk. Pisco is part of the movement [of Peruvian cuisine]," Philippo said.
The UK's main problem now is distribution. Philippo highlighted the struggle to find different varieties of the drink in the UK . She said: "There were so many amazing piscos [in Peru], they're so diverse and varied, some that are spicy and some that are much stronger, more fruity, more fragrant but there aren't enough distributors of pisco in this country."
One such distributor is Peruvian Enterprises Ltd, who import and distribute the Soldeica brand in the UK. The company's owner, Enrique Aguilar, says in the whole of 2004, it only sold one case of pisco. Now, they're selling between 50 and 90 cases a month. "There is a boom," he told IBTimes UK.
With Peruvian cuisine becoming a staple of fine dining in London, pisco is slowly moving from the curiosity booze shelf to take its new place next to expected liquors. "London [is] an example of where Peruvian cuisine is really flourishing," Philippo added.
Pisco, it seems, is riding that wave - preferably with a splash of lemon.