Disturbing new details have emerged after the grisly incident in Virginia in which a dog owner was found dead after being mauled by her own pit bulls.
According to authorities, the body of Bethany Lynn Stephens was found near her home in Goochland, Virginia, with severe injuries, and the pair of "large, brindle-coloured pit bulls" were found "eating the ribcage of the body". The unusual nature of the attack has sparked a debate.
"Let me cut right to the chase, the most important detail that we did not release because we were worried about the well-being of the family is that in the course of trying to capture the dogs early Friday morning... we turned and looked... I observed, as well as four other deputy sheriffs, the dogs eating the ribcage of the body," Goochland County Sheriff James Agnew said.
The gruesome revelation was made to end speculation of any foul play, the police said.
Agnew confirmed that the dogs that were being held at Goochland Animal Control have been euthanized. He went on to detail the injuries that Stephens had suffered following the fatal attack.
"The victim had defensive wounds on her hands and arms trying to keep the dogs away from her, which would be consistent with being attacked while she was still alive," he said, ruling out suggestions of sexual assault or that 22-year-old Stephens could have been attacked by wild animals.
"There were no strangulation marks, the victim had puncture wounds in the skull and this was not a homicide," the Sheriff added.
During the course of the investigation, some of Stephens' friends had raised queries, suggesting that the pit bulls were affectionate having been raised from birth by her. But authorities found out that of late the dogs "were a little bit neglected".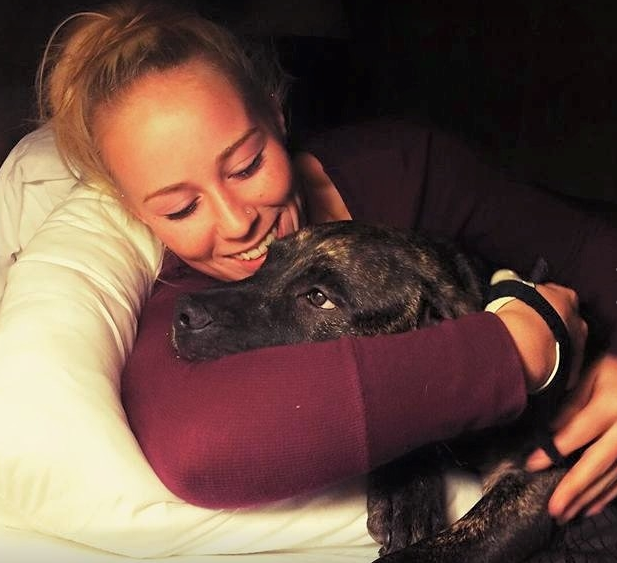 "She left the dogs with her father, her father was not taking care of the dogs, it wasn't his responsibility... so they became more isolated where the only contact they had was with each other, and it was less and less human contact," Sheriff's Sergeant Mike Blackwood said.
"I'm not saying that the family was neglectful. They were kept outside, and they previously had been inside dogs" who "became a little distant from their owner towards the end," Blackwood added.
Previously, a Richmond veterinarian had suggested that there might have been some sort of provocation, weighing in on the local's death.
"Dogs don't typically just out of the blue attack their owners, so there is typically some kind of provocation," Dr Amy Learn had told news outlets.