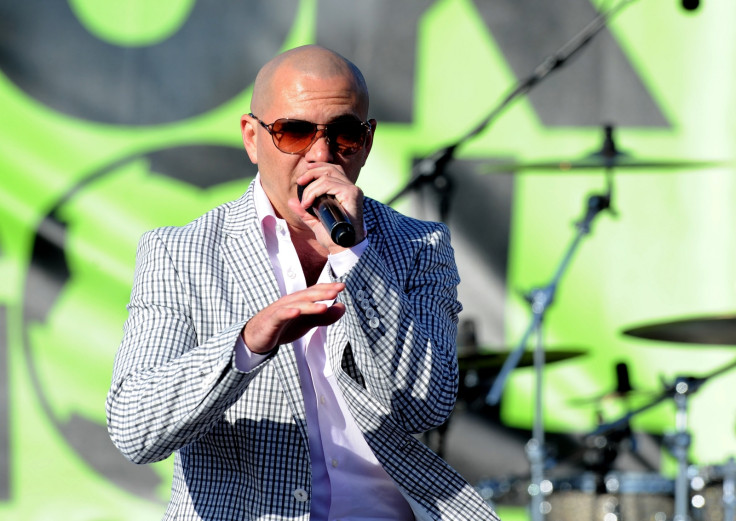 Rapper Pitbull, aka Mr Worldwide, has been thanked for sending his private jet to hurricane-stricken Puerto Rico so desperate cancer patients in the region can be flown to the US mainland for their much-needed treatment.
Puerto Rico congresswoman Jenniffer Gonzalez thanked the star, real name Armando Christian Perez, on Twitter, prompting a response from the Timber singer in which he told the Daily News he was "just doing my part".
The entire island of Puerto Rico has been left without power after Hurricane Maria struck on 20 September as a Category 4 hurricane. It was the worst hurricane to strike the US territory since 1928.
A few generators keep the island's high-priority buildings, including hospitals, running in some capacity but much of the island is still without drinking water or even enough water to flush toilets.
"Make no mistake," Puerto Rico governor Ricardo Rosselló said on Monday. "This is a humanitarian disaster involving 3.4 million US citizens." Puerto Ricans have been citizens of the US since 1917.
The US government has been criticised for its response to the disaster, with President Donald Trump saying on Tuesday: "This is an island sitting in the middle of an ocean. And it's a big ocean; it's a very big ocean. And we're doing a really good job."
Trump has said he will visit the area, but no plans are set in stone.
Pitbull isn't the only big name to lend support to the humanitarian crisis developing in the area.
Jennifer Lopez, who collaborated with Pitbull on 2011 single Only The Floor, donated $1m to aid those affected, and urged her fans to help however they are able to.
"What's foremost in my mind and many others, is trying to figure out the best way to help," she said in a statement. "Our island of Puerto Rico has been hit by two of the most devastating hurricanes we've ever seen: Irma and Maria. Today, Puerto Rico needs our help.
"I urge you to support and donate to the efforts of the first lady of Puerto Rico, Beatriz Rossello."