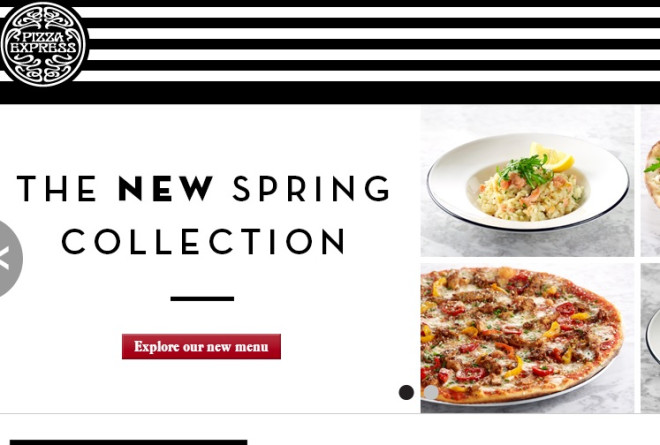 Pizza Express is using ritually slaughtered chicken in all its dishes containing the meat in order to comply with Sharia law.
Islamic religious law is being enforced by the popular high street chain in all its 400 restaurants across Britain in a bid to avoid being shunned by Muslim diners.
There is no mention on Pizza Express menus about the Halal slaughter of chickens - which complies with animal welfare rules because the animals are stunned first.
But there were calls for Pizza Express to be more transparent about the practise by telling customers on its menus - instead of only mentioning it on its website.
Pizza Express insisted its policy was "no secret".
Only chicken is slaughtered in line with Sharia law. Beef ingredients in Pizza Express dishes come from cows killed by conventional means.
Animal rights group Peta raised concerns over ritual slaughter on the grounds it involves killing animals, rather than the method used.
Meanwhile, the National Secular Society condemned animal welfare exemptions granted to religious groups allowing the practice. Jews and Muslims are allowed to breach animal welfare rules so that the meat they eat is kosher and halal compliant in line with religious law.
Spokesman Stephen Evans said: "There could be more transparency for as long as it exists, meat from such slaughter methods should be properly labelled, enabling consumers to make an informed choice about the food they're buying."
Peta spokesman Ben Williamson said: "No religion needs to slaughter animals for food, so the kindest thing that we can do for all animals is to leave them off our plates by adopting a vegan diet.
A Pizza Express spokeswoman said: "The quality and integrity of our ingredients remain our number one priority, and we have always been happy to provide information on our ingredients to our guests.
"It is no secret that all the chicken used in our dishes is halal slaughtered. Our teams in restaurants have and always will provide this information, and in addition it is available on the customer service section of our website."