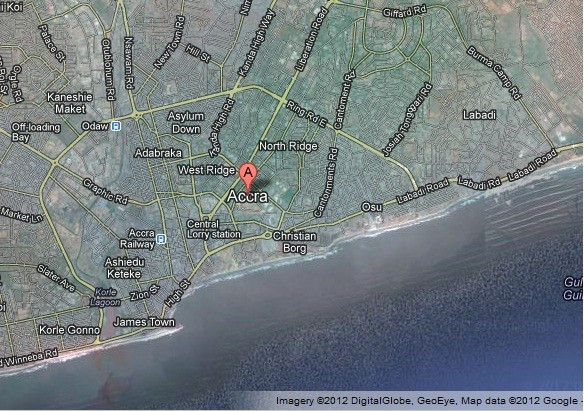 At least 10 people were killed when a cargo plane overshot the runway and hit a bus on the ground near the airport in Ghana's capital Accra on Saturday.
All the dead were the passengers of the bus while the entire crew survived the crash, according to reports.
The cargo plane, a Boeing 727 Allied Air plane, coming from Lagos, Nigeria was trying to land at the Accra airport. It crashed into an area outside a stadium adjacent to the airport and a military base. However, it did not strike any houses, according to reports.
"Flight number DHV 111, cargo aircraft, operating from Lagos to Accra, has overshot the runway on landing on Saturday June 2, at 7:10 pm local time," the AFP quoted Ghana's airport operator as saying.
"The crew of four people on board all survived the accident and are currently receiving treatment at the airport clinic. The aircraft collided with a minivan, resulting in 10 confirmed fatalities," the statement continued.
Witnesses described seeing a plane coming down and crashing on a bus.
"I closed from work, walking home in the rain, only to see the plane falling and people in the Benz bus crushed to death," the AFP quoted Kofi Anor, a witness as saying.
Wreckages of the plane and the severely damaged bus were seen in the crash site.
An investigation into the causes of the crash was announced by Ghana's Vice President John Dramani Mahama.
"No early conclusions should be drawn," Mahama told reporters at the airport.
"We should allow investigations to arrive at the actual cause of the accident. But I can assure Ghanaians that the situation is under control," he added.
The accident did not affect the normal operations of the airport and all flights operated according to the schedule, according to the Accra airport officials.