Is the planet paying the price for the effects of fast fashion?
The fashion industry accounts for more than 20 per cent of industrial water pollution, with garment workers being severely underpaid and overworked.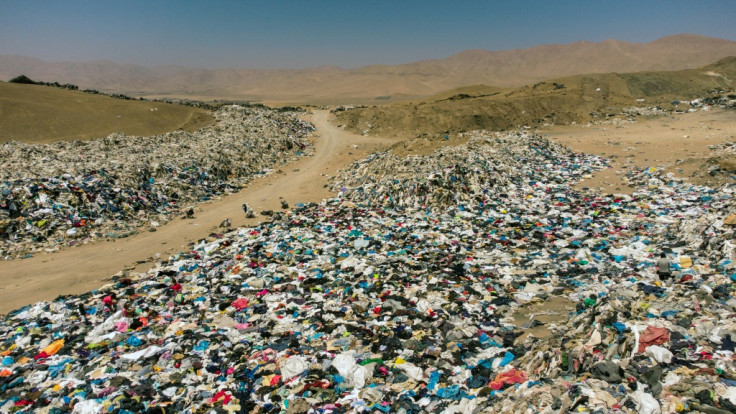 Environmental experts have revealed that the obsession with fast fashion is fuelling an environmental crisis. Each year, the US alone sends 10 million kilograms of clothing waste to landfill.
Cotton is a popular material in the textile industry, with around 75 per cent of all clothing products containing cotton. However, cotton also carries a significant carbon footprint.
Cotton production uses a huge number of synthetic fertilisers, which release nitrous oxide into the atmosphere. For every kilogram of cotton, 10,000 litres of water are needed. The toxic chemicals generated by cotton farming, have been known to threaten water, soil, human, and wildlife health.
Data shows that the fashion industry accounts for more than 20 per cent of industrial water pollution, with more than 10 per cent of total global emissions also being released by the fast fashion industry.
A 2018 Quantis International report found that the three main drivers of the fast fashion industry's contribution to pollution include dyeing and finishing, yarn preparation and fibre production. Dyeing and finishing contribute to 36 per cent of the industry's pollution, yarn preparation makes for 28 per cent of fast fashion pollution, and fibre production makes up for 15 per cent of the environmental impact.
Studies have found that the amount of clothes being produced each year has increased by a huge 400 per cent since 2003, with the world consuming more than 80 billion new items of clothing each year.
According to Earth.Org, 85 per cent of fast fashion production materials go to dumps each year.
Nada Farhoud, an Environment Editor for the Daily Mirror, reported that several beaches in West Africa are currently drowning in mountains of discarded clothing items. Farhoud also exposed that dozens of British and well-known brands like John Lewis and New Look were also washing up on the shore.
The fast fashion industry does not only negatively affect the climate, but the industry also causes societal problems – in developing countries specifically.
According to the non-profit organisation Remake, around 80 per cent of fast fashion items are made by young women between the ages of 18 to 24. The majority of workers in the fast fashion sector are also overworked and underpaid, working in unsanitary and health-threatening conditions.
Shein, which sells clothing items for as little as £1.05, is the most notorious fast-fashion brand. A Channel Four documentary, which found that Shein factory workers in Hong Kong were subject to 16-hour shifts, was dubbed 'Untold: The Shein Machine'.
The documentary revealed that Shein workers were paid less than £1.01 an hour and were only given one day off a month.
The conditions of many garment factories have also proven to be unsafe, in regard to faulty building structures, and a lack of health and safety measures. In 2013, the Rana Plaza clothing factory in Bangladesh collapsed and killed a staggering 1,135 people. Prior to the collapse of the Rana Plaza, the company had received countless warnings about the ethics of the working conditions.
Studies have also revealed that hundreds of fast fashion workers also fall ill, due to handling chemicals without wearing life-saving Personal Protective Equipment (PPE).
In the UK, it is inherent that workers handling corrosive substances and toxic chemicals wear face masks, gloves and goggles.
However, although there are health and safety measures put in place to protect factory workers, there have also been cases of modern-day slavery in the fast fashion industry in the UK.
It was recently exposed, that garment workers for Boohoo in the United Kingdom were working 14-hour shifts, and were being paid as little as £3.50 an hour.
In response to the allegation, a Boohoo group spokesperson said: "We strongly reject any inference that people in our supply chain are paid less than the national minimum wage."
© Copyright IBTimes 2023. All rights reserved.