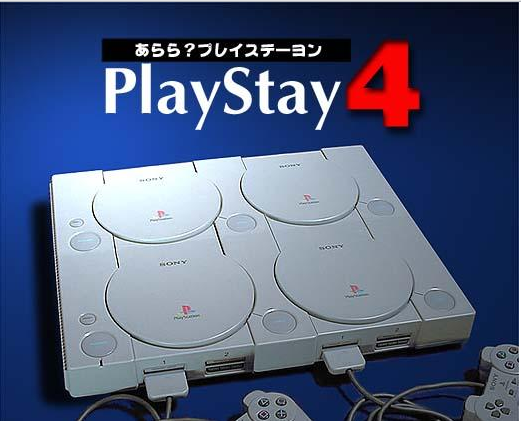 Microsoft and Sony are, reportedly, ready to launch next-gen versions of each of their best-selling video game consoles, the Xbox 360 and the PlayStation 3, respectively. In addition, fellow console makers Nintendo have already announced their next-gen product - the Wii U, which should launch earlier than either Microsoft or Sony's products.
As with the launch of any major gadget or technology, there have been a number of reports and rumours surrounding specifications and features.
Check out, in this brief round-up of rumours, how the PlayStation 4 (reportedly code-named "Orbis") does against the Wii U
Processor and GPU
The new PS, in order to provide the Xbox and other consoles with tough enough a challenge, is expected to pack an AMDx64 CPU and an AMD Southern Island GPU. The GPUs are expected to be capable of displaying games at a resolution of up to 4096x2160 and play 3D games in 1080p; the PS3 can only play them at 720p.
Meanwhile, an earlier report by IBTimes UK spoke of the PS4 featuring AMD's A8-3850 - a quad-core 2.9GHz processor with an integrated APU graphics chip. The Radeon HD 7670, which is the system's dedicated GPU chip, is a DirectX 11-enabled card clocked at 1GHz with up to 1GB VRAM. The A8-3850 processor makes the APU capable of running games at lower resolutions without the help of a separate GPU.
In contrast, Nintendo's forthcoming gaming console, the Wii U, will feature an AMD Randeon-based High Definition GPU and IBM-powered multi-core microprocessor.
Display and Touch Screen Controller
The PS4, like its predecessor the PS3, will be capable of playing 3D games. The difference, however, will be that this time the console can play the game 1080p instead of 720p.
The Wii U will have a 5.3 x 0.9 x 9.0 inches controller, with a 6.2-inch touch screen running at a resolution of 16:9. The new controller will incorporate traditional buttons, including two analog Circle Pads. The rechargeable controller includes a Power button, Home button, +Control Pad, A/B/X/Y buttons, L/R buttons and ZL/ZR buttons. It includes a built-in accelerometer and gyroscope, rumble feature, camera, a microphone, stereo speakers, a sensor strip and a stylus. The new controller can display information on its screen that does not appear on the television and the Wii U also features the combined performance of motion-sensing gameplay with full HD graphics.
Storage
The current PlayStation 3 contains 256MB XDR main RAM at 3.2GHz and 256MB GDDR3 VRAM at 700MHz. This should allow us to speculate that the PS4 will feature 1GB RAM and XDR2, the successor to XDR.
The Wii U will have internal flash memory. The memory can be expanded either by using an SD memory card or an external USB hard disk drive.
Optical Storage
The PlayStation 4 could either pack a Blu-ray drive (BD) or enforce all games to be downloaded through the PlayStation Network.
The Wii U, on the other hand, will have 12cm high-density optical discs as well as 12cm Wii optical discs.
Backwards Compatibility
Sony had earlier offered backward compatibility for PS1 and PS2 games on the PS3. According to Techtorial, despite the PlayStation 3 (fat edition) which managed to support PS1 and PS2 games, the list appeared to have gaping holes and further updates did not fix the issue. The 40GB, 160GB, 320GB and the new 80GB PS3 models, produced after 2006, saw the loss of backward compatibility for PS2 games. In keeping with that tradition, Sony has apparently no plans to offer backward compatibility of PS3 games for the next PlayStation.
However, the Wii U has been confirmed as being backwards compatible with Wii games and accessories.
Used Games Technology
There are rumours suggesting the next-gen consoles will incorporate some kind of anti-used game technology. However, experts believe this is unlikely.
"We think it is unlikely that there would be that next-gen console because the model simply has not been proven to work. Remember that used video games have a residual value. Remember that GameStop generates $1.2 billion (£754 million) of the trade credits around the world without used games model. So consider taking used games out of that, you would have to find a new ways to sell the games and our partners at the console companies have great relationship with us," said Paul Raines, the Chief Executive of games retailer GameStop, in a report by Pnosker.
Always-On Internet
Microsoft's Xbox 720, it is believed, will require an always-on Internet connection as an anti-piracy measure. There is, however, no information on the PlayStation's stance in the same matter.
However, a report by Ars Technica suggests that Nintendo reportedly intends to expand its Internet video game offerings and has been talking with selected companies to expand the video-on-demand offerings.
Release Date
The PS4 was reported to be ready to debut at June's E3 trade show, only for Sony to deny such rumours, according to the Wall Street Journal. More recent reports suggest the console will debut in the 2013 holiday season.
Nintendo have confirmed the Wii U will launch sometime during autumn 2012 but the company has not mentioned a specific date. A report by IGN suggests a 18 November launch for the US.