PLO could revoke recognition of Israeli statehood if Donald Trump moves US embassy to Jerusalem
Palestinian officials told that Trump may confirm embassy's relocation during his inauguration on 20 January.
Senior Palestinian officials have announced they may no longer recognise the state of Israel should Donald Trump's incoming administration move the US embassy in Israel from Tel Aviv to Jerusalem.
According to Mohammed Ishtayeh, an adviser to Palestinian President Mahmoud Abbas, Palestinian officials were told that Trump may confirm relocation plan during his inauguration on 20 January. He quoted "American circles and diplomatic friends" as their sources.
Speaking to the press on 10 January, Ishtayeh warned this move would mark the end of US-led efforts to negotiate a two-state solution as enshrined in the UN resolution 181.
"If [Trump] does so, frankly, we think this is the end of the two-state solution," Ishtayeh said, as reported by the Associated Press. "I hope President Trump does not underestimate the importance of Jerusalem for the Palestinians, Muslims and Christians."
If the relocation was confirmed, Ishmayeh said the Palestinian leadership would consider revoking a mutual recognition deal that was signed between Israel and the Palestine Liberation Organisation (PLO) as part of the US-brokered 1993 Oslo accords.
Abbas'd adviser also called for protests after Friday prayers across the Muslim world on 13 January. The Palestinian authorities asked churches in the region to ring their bells in protest on Sunday too, he added.
President Abbas wrote a letter to Trump on 9 January, warning him of the potentially "devastating" consequences of the embassy move. According to the official Palestinian news agency, Abbas also contacted other world leaders for support, asking that they made "every possible effort" to prevent the move. The Palestinian leader is heading to Europe over the weekend, and is going to meet Pope Francis on Saturday 14 January.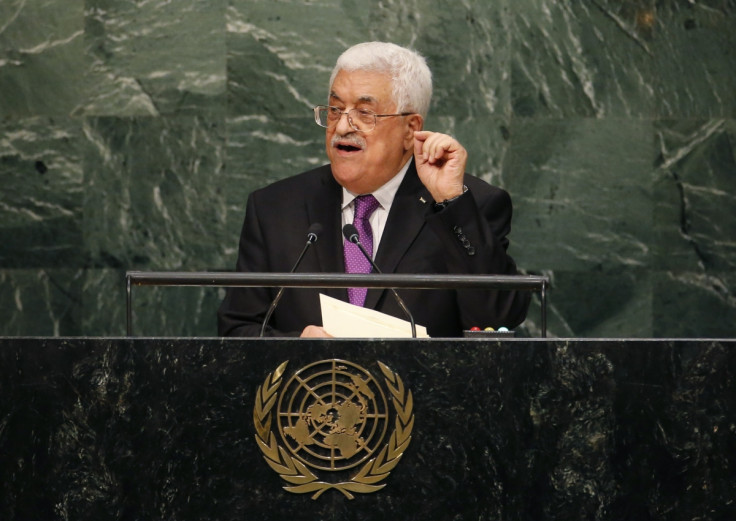 The US already has consular offices in Jerusalem, but Trump promised he would "recognise Jerusalem as the undivided capital of the State of Israel" after meeting Israeli Prime Minister Benjamin Netanyahu in September. The president-elect pick for ambassador to Israel, David Friedman, also supports moving the embassy and Republican senators have proposed a bill which aims to do just that.
According to the internationally-backed two-state solution, Jerusalem would become the shared capital of the state of Israel and of a Palestinian state which would comprise East Jerusalem, the West Bank and the Gaza Strip. East Jerusalem is currently under Israeli occupation, as a recent UN resolution reiterated, demanding a halt to "all Israeli settlement activities" to preserve the two-state solution. Outgoing Secretary of state John Kerry defended the need for a two-state solution to the conflict in a fiery speech in December.
© Copyright IBTimes 2023. All rights reserved.