The sliding pound is expected to push inflation as high as 4% next year, according to a new report.
The cost of living is expected to climb as the price of food and clothes rises in 2017, said the National Institute of Economic and Social Research (NIESR). This figure is twice the Bank of England's 2% inflation target.
Sterling has fallen by some 15% since the UK's vote to leave the European Union in June.
Simon Kirby, head of macroeconomic modelling and forecasting at NIESR said: "The depreciation of sterling has been the most striking feature of the post-referendum economic landscape. This will pass through into consumer prices over the coming months and quarters"
The think tank adds that it expects the UK's gross national product (GDP) to grow at 2% this year before slowing to 1.4% per cent in 2017, as the economy faces increased "downside risks" once the UK government triggers Article 50 of the Lisbon Treaty next March.
The move comes as the Bank of England releases its forecasts for the UK economy tomorrow (Thursday 3 November), as governor Mark Carney has come under pressure to resign from such figures as former Conservative chancellor Lord Lawson and Tory MEP Daniel Hannan for talking down the British economy.
Earlier this week Carney said he will step down in June 2019. It means he will serve one year more than the five he had committed to, but will still be two short of the usual eight years governors serve.
In August the Bank predicted growth of just 0.1% in the third quarter of 2016. But last week official figures showed the economy grew steadily by 0.5% in the three months after the vote to leave the European Union.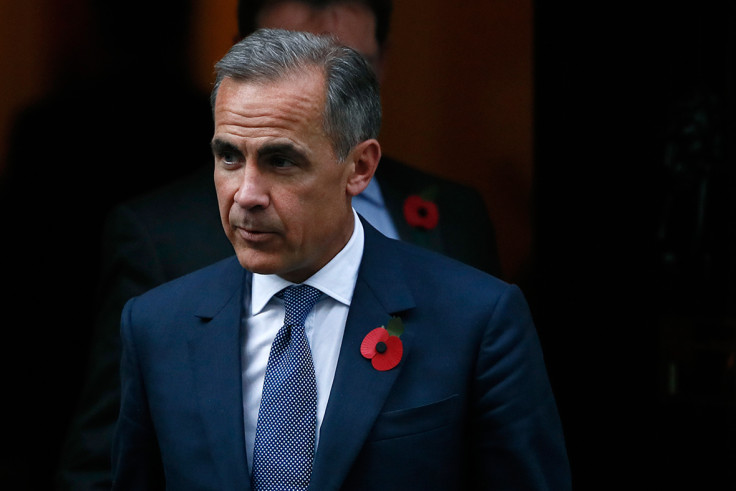 The Bank kept its growth forecast at 2% for 2016 in its August inflation report, thanks only to a better-than-expected first half. But it sharply reduced the outlook to 0.8% in 2017 and 1.8% in 2018, after previously predicting growth of 2.3% in both 2017 and 2018.
Markets will watch to see if the Bank revises up its dire forecast for next year, which will see Brexit negotiations with the EU begin.
High street price rises
Last month the UK's biggest supermarket Tesco refused to pass on 10% price rises insisted on by Unilever, which manufactures hundreds of household goods such as Marmite, PG Tips tea and Dove soap. This dispute led to some items disappearing from the shelves before an undisclosed settlement was reached.
But last week grocer Morrisons raised the price of Marmite by 12.5% to £2.64 a jar, amid reports that a range of Unilever products across a number or retailers have increased.