PM's wife Samantha Cameron reveals caring for disabled son Ivan pushed the couple to 'breaking point'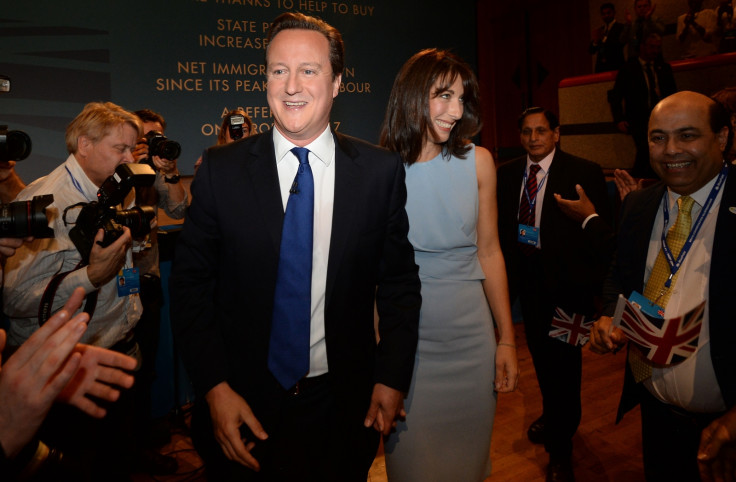 In a candid interview, David Cameron's wife Samantha has opened up about the couple's struggle to cope with the challenges involved in caring for their disabled son.
Their son Ivan, who died aged six in 2009, had cerebral palsy and suffered from severe epileptic fits. Mrs Cameron confessed that taking care of Ivan brought the couple to "breaking point".
In the interview with the Mail On Sunday's You magazine, she said that they were physically and mentally "shattered" by the strain of looking after their young son, and the challenges involved in taking care of a child with disability.
"There's lots of people in our situation whose marriages don't survive," she told the magazine. "Looking after a disabled child pushes you to the limits of what you can cope with physically, emotionally. By the end of the first year we were totally shattered and pretty much at breaking point.
"The doctors realised we needed help. But as parents you have this feeling that you shouldn't ask for help," she explained.
Mrs Cameron revealed that the couple's Christian faith had helped them cope with their son's illness and death, and that ultimately, he enriched their lives.
"We could have been angry with God, but we felt he'd given Ivan to us to look after, and we had to do the best job that we could. He was very beautiful, one of the great gifts in our lives."
In a separate interview with the Sunday Times, the Prime Minister credited his wife for holding their marriage together in the face of adversity.
He said his marriage was "easily the best thing that's happened in my life" and said he loved his wife "as much today as when I first met her; more, much more".
"I'm very blessed to have her. She is amazing," he added.
Mrs Cameron also gave an insight into the sometimes funny side of life as the Prime Minister's wife. She recounted how she had to leave a formal dinner with Angela Merkel to break up a "huge pillow and duvet fight" between her children at the German chancellor's country residence.
The spouses of each of the party leaders have been showing their support in the run-up to the forthcoming election.
Making a case for her husband winning another five years in Downing Street, she said he was the best man for the job of running the country because he was "even-tempered, clear-headed, and not scared of making hard decisions".
David Cameron recently revealed that he wants to stay in the House of Commons even if he loses the forthcoming general election. The prime minister, who has been MP for Witney since 2001, said he loves politics and serving his constituents.
© Copyright IBTimes 2023. All rights reserved.