A teenager at the centre of a major counter-terror investigation has been described as a "gentle-natured" poker-loving student, who recently developed an interest in Islam.
Damon Smith, 19, is being questioned by police after a suspicious item was found on an underground train in London at around 11am BST on Thursday 20 October.
A 'crude bomb' was discovered by a passenger on a Jubilee line train at North Greenwich station and handed to the driver. The station was evacuated and bomb disposal experts conducted a controlled explosion while a manhunt was launched.
On Friday (21 October), Smith was Tasered and wrestled to the ground near Holloway Road Tube station, about nine miles from where the package was found.
On Saturday (22 October) officers raided Smith's former home in Newton Abbot, Devon, where they found a second suspicious device. The area was evacuated amid fears of an explosion as anti-terror police swooped on the property.
Scotland Yard later confirmed that the item discovered in the house at Tudor Road was "not a viable" explosive device, although officers said the item was related to the device found at North Greenwich tube station.
Smith had lived at the £100k residence in Newton Abbot for around five years before moving to London over the summer to attend university. His mother, Antonitza, reportedly moved with him, fearing he would not be able to cope alone.
Friends have described the baby-faced teenager as a 'Mummy's boy', who had recently developed an interest in Islam and the Syria conflict, and had begun reading the Koran.
The teen was a member of a local judo club and was also fanatical poker player who regularly travelled to a casino in Plymouth. Images of him posted on social media show him brandishing wads of cash. One poker opponent said he always arrived with his mother and was instantly recognisable because of his distinctive 'squeaky voice'.
"He is quite young-looking and always wears a hat," he told Mail Online. "He had a very feminine voice. His mum and him stood out. The main thing was his voice. It was squeaky. He sounded like a ten-year-old girl. He did not drink alcohol. He was a decent player but he never had much money."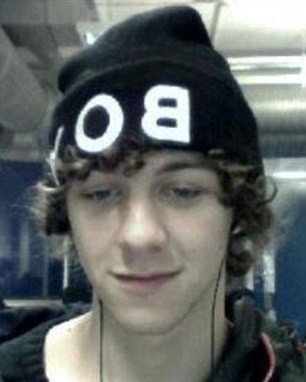 A mother of another judo fighter at the club that Smith attended said he had been banned from the club for punching her son in the face following a fight. "He was always with his mum. He was a mummy's boy but he didn't appreciate it," she said.
A resident, who did not want to be named, told The Telegraph Smith was a "gentle-natured person."
"Damon went to go to university. He just seemed like a really gentle lad. He is really smart, really smart. I know he played poker and stuff, he's really good at it. From meeting him I would be really surprised. He is the gentlest natured person. He was lovely, you just knew he was smart."
Last night, Smith remained in custody and is being questioned on suspicion of preparing terrorist acts.
A statement from Scotland Yard said: "Officers are keeping an open mind regarding any possible motive. They are not looking for anyone else in relation to this investigation at this stage."
Anti-terror police have until Friday (28 October) to interview him.