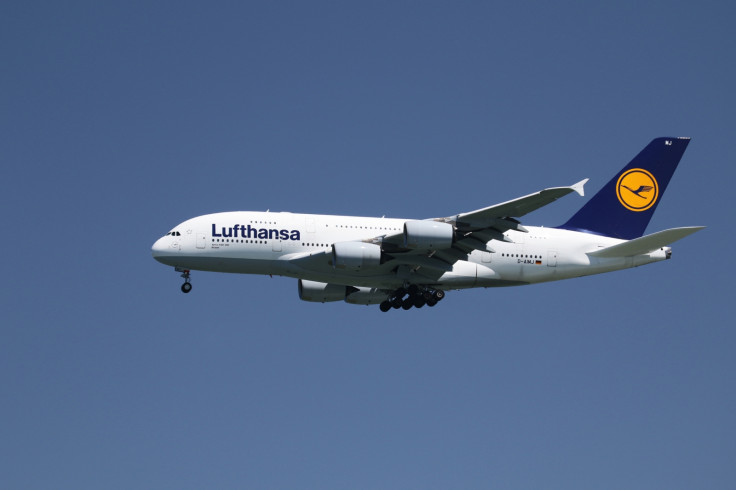 A Lufthansa passenger plane had a near miss with a drone as it made its descent into Warsaw Chopin Airport on 21 August.
Polish Air Navigation Services Agency (PANSA) said the commercial drone came within 100 meters of the plane when it flew around 2,500 feet above ground, TIME reported. Przemyslaw Przybylski, the spokesman for Warsaw's airport, said the incident did not occur at the airport itself but 3 miles away near the town of Piaseczno.
According to the Associated Press, officials said this was the first such incident involving the German airliner.
Lufthansa spokeswoman Bettina Rittberger was hesitant to call the object a drone, the AP reported. Rittberger said that "a black object appeared on the right side of the plane," an Embraer 195, at an altitude of 2,500 feet. She added that the crew "supposed that this object could be a drone."
The flight's pilots, which were flying from Munich, told on-ground air traffic patrollers to "take care of your airspace" and that the situation was "really dangerous," The Aviation Herald reported. The plane landed around three minutes after the incident.
Air traffic controllers were forced to redirect over 20 other arriving planes after the incidents, PANSA spokesman Mikolaj Karpinski said.
The incident is being investigated by local authorities. According to AP, police are investigating who operated the drone, which should not have been near the airport. Poland has relatively relaxed regulations regarding drones, although the unmanned flying aircrafts are not allowed within a 12-mile radius around airports.