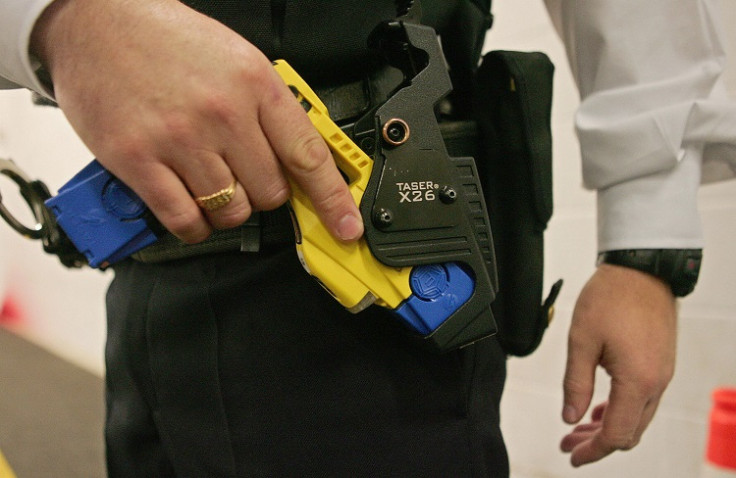 UK frontline police who want a Taser gun should all be armed with one to protect them from violent attacks by members of the public, the Police Federation said. The organisation, which represents police in England and Wales, is expected to tell Home Secretary Teresa May at their national conference that it is necessary to allow all frontline officers access to the weapons, rather than just the firearms officers and emergency response patrols that currently have them.
A recent study by the Federation found a third of officers experienced physical violence while at work, with the organisation's chairman Steve White telling Sky News that granting officers permission to carry Tasers would make them feel less vulnerable to attack, particularly if patrolling alone.
"Those officers who want access to Taser should have it and to be better supported in the workplace, such as being double-crewed where it is appropriate to do so," Mr White said.
"But the stretch on resources, and the lack of investment in adequate protective kit means they are being let down time and again."
The survey of 16,800 officers found four in 10 wanted to be armed with a Taser, almost half (44%) had experienced verbal attacks during the course of a month, and 35% were physically assaulted – with 6% of those assaults involving weapons such as guns or knives.
Tasers were rolled out for firearms and emergency response officers in 2004, and currently one in 10 officers is armed with one of the stun guns.
However it is not believed the chief constables' organisation, the National Police Chiefs' Council, will be in favour of more widespread use of the weapons.