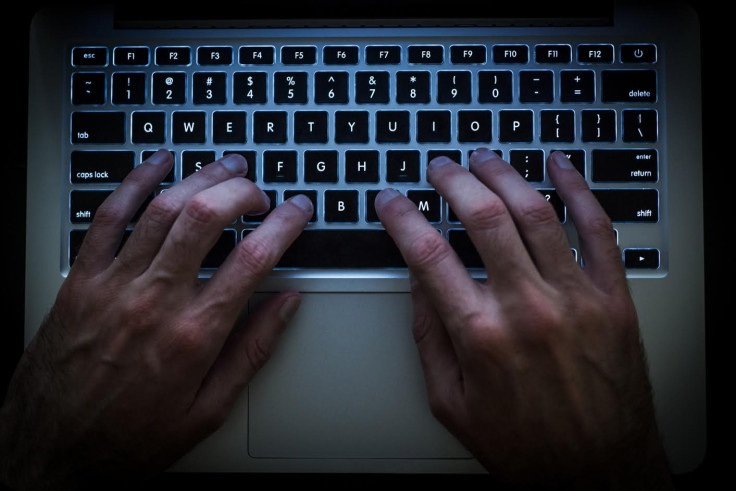 The country's lead police officer for child protection has said detectives may join forces with so-called vigilante "paedophile hunters", as nearly half of child grooming court cases rely on their evidence.
Senior officers have repeatedly condemned the groups' actions in the past, saying they are putting lives at risk by compromising official investigations and that they could be entrapping innocent people.
The vigilantes often pose as children online and organise to meet suspected paedophiles in the real world.
They then film their encounters and contact the police to make an arrest, often posting the footage online.
Figures obtained by the BBC show there has been a significant rise in the number of child grooming court cases that use evidence from vigilantes, rising from 11% in 2014 (20 out of 176) to 44% in 2016 (114 of 259).
The lead for child protection at the National Police Chiefs' Council said officers had been unable to stem the rise in vigilante actions – and that they may now have to learn to work with the groups.
"[These] vigilante groups are putting the lives of children at risk," Chief Constable Simon Bailey told the BBC.
"They might not perceive it that way, but they are potentially compromising our operations."
Bailey added: "I'm not going to condone these groups and I would encourage them all to stop, but I recognise that I am not winning that conversation."
When asked whether police could work with vigilantes, he replied: "I think that's something we're going to have to potentially have to look at, yes, but it comes with some real complexity."
Saying vigilante groups were "not the solution", he added: "The biggest challenge here from my perspective is there has to start to be a new approach to policing the web.
"We have to start asking the technical companies, ICT, the software providers to police the environments and stop these offences happening in the first place."
Earlier this year, the Police and Crime Commissioner (PCC) for Gwent in Wales also suggested "paedophile hunters" could start working with police – even becoming special constables.
Gwent PCC Jeff Cuthbert said this would "ensure that this type of activity is carried out as safely as possible" while also "maximising the chance of getting a conviction".
Senior officers have long-complained that vigilante groups risk harming the chance of a potential conviction because they post videos of the confrontations online before they've gone to court.
They have also warned of the dangers of suspects lashing out, being wrongly identified or being attacked in mob-style justice.
In one incident in April, a mass brawl broke out near a shopping centre in Kent after a group called "The Hunted One" confronted a man suspected of grooming a 14-year-old girl online.
Their target, Mirza Beg, 29, was jailed at Maidstone Crown Court in July for three years and four months after he turned up with condoms at the Bluewater Shopping Centre in Greenhithe.
One group, Tyneside-based duo Dark Justice, claims their actions have been a success, and that they've helped apprehend 119 sex crime suspects, leading to 53 convictions.
Speaking to IBTimes UK in 2015, the group's two founders said they were motivated by incidents of child snatching in their local town, and because police cuts had meant officers didn't have the resources to tackle the problem of child grooming.
They insist they perform a valid and important role, and are not treading on the toes of the authorities.