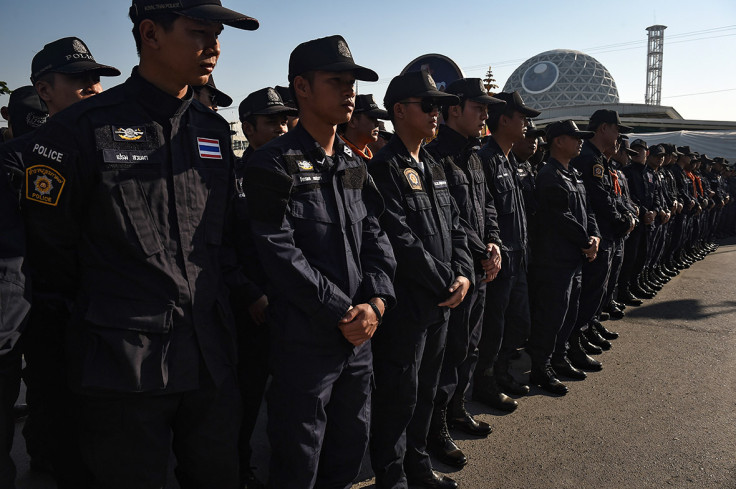 A raid at Thailand's biggest and wealthiest Buddhist temple to arrest an influential fugitive monk, Phra Dhammachayo, wanted on charges of money laundering ended up with police discovering only medical equipment.
Prime Minister Prayuth Chan-ocha's military government used an emergency law on to give forces a free hand to "arrest, search, demolish or do anything" that would be deemed appropriate to detain the monk. The critics of the security measure, however, dubbed it as "the dictator's law".
When the police went to raid the famous Dhammakaya temple they apparently did not find the monk, but only a bed and a hyperbaric chamber, which is a high-pressure oxygen device used to promote healing, the head of Thailand's Department of Special Investigation (DSI) said.
"They said he was sick and immobile. But we didn't find him yesterday [16 February], which means he can move," Paisit Wongmuang told reporters. "We'll keep searching for many days. If we don't find him today we'll search again tomorrow."
He added that the police would reassess their search only after they finish raiding every building inside the vast temple compound, which at 1,000 acres (400 hectares) is said to be nearly 10 times the size of Vatican City. A futuristic-looking monastery is situated about 50km (30 miles) north of Bangkok.
Thousands of black-clad police and personnel in combat uniforms have been deployed around the temple compound, Reuters reported.
Police also reportedly found a 1.5 km tunnel that was split into two routes. According to Channel News Asia, the tunnel was dug under the UFO-like temple that dominates the site, which the monk might have used as a place to hide.
"It only has one entrance but it does not go outside of the temple," police Colonel Worranan Srilum, deputy spokesman for the DSI, said.
Besides, while looking for a room used by the former abbot, the search team also found pillows arranged to look like a sleeping person under an orange robe.
Dhammachayao was among several others who allegedly played a key role in an embezzlement scandal linked to the Dhammakaya temple. The 72-year-old faces charges of conspiracy to launder money and receive stolen goods. He is also accused of taking over land unlawfully to build meditation centres. However, his followers and close aides have dismissed the allegations saying they were politically charged.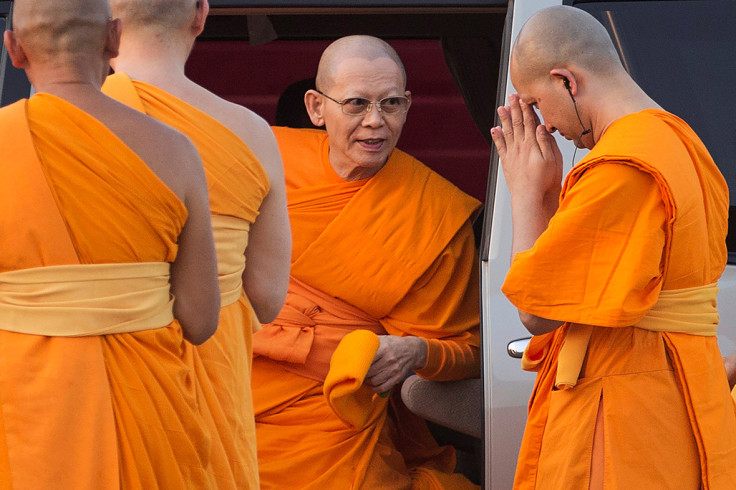 The DSI summoned him in 2015 for an enquiry after his temple received a large amount of money –Thai baht 1bn ($28m) – between March 2009 and February 2011.
With several activists and opposition political parties silenced since a coup in 2014, the scandal-hit Dhammkaya temple is seen as a rare institution that is defying the junta government.
Despite the warrants, the Thai authorities were unable to arrest the former abbot, who reportedly has cited illness or temple business for being unable to show up for police questioning. Thousands of his followers also thwarted an attempt by the DSI to arrest him earlier in 2016 on the outskirts of Bangkok.
Dhammachayao has not been seen in public for months.