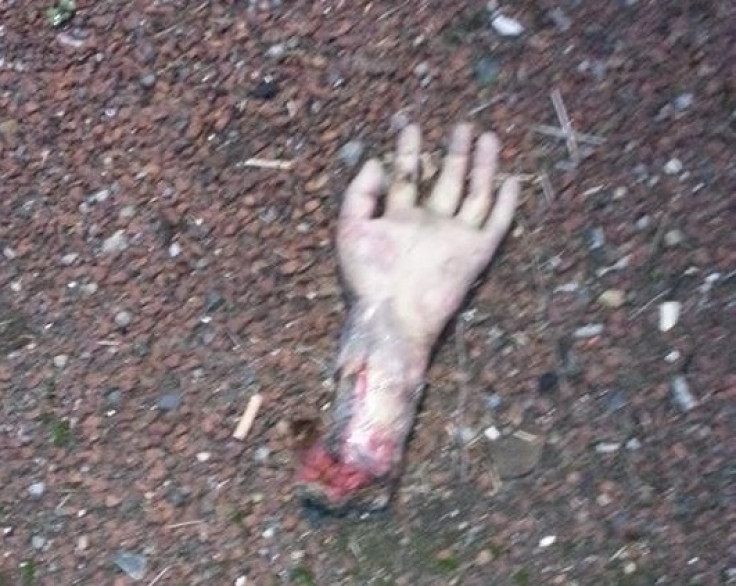 Police were forced to temporarily close a busy road near Middlesbrough on Wednesday evening (20 September) after a motorist spotted what appeared to be a severed hand in the central reservation.
Cleveland and Durham Roads Police Unit shut the northbound lane of the A19 between Portrack and Norton as they investigated the gruesome find.
But it soon emerged the bloodied hand was in fact just a realistic model.
Police shared news of the find on Facebook, writing on Wednesday evening: "The A19 is now clear. In a nutshell, an eagle eyed diligent member of the motoring public spotted a suspicious looking item in the central reservation.
"Officers have attended and it has been found to be a realistic looking 'severed hand'. No doubt comments will be forthcoming – please!"
The post prompted hundreds of users to post light-hearted comments in response.
One wrote: "Well done to the officer who picked it up . Give yourself a pat on the back."
Another user quipped: "It turned out to be armless".
While a third wrote: "Told you the handcuffs were too tight."
Police gave no further details about where the fake severed hand may have come from.