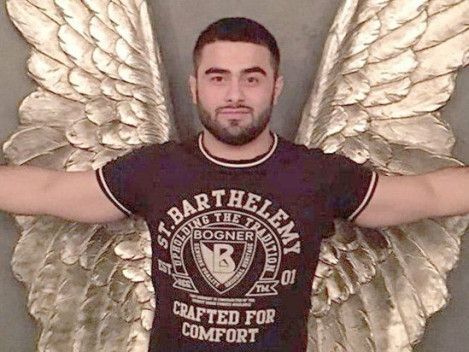 Police are hunting for a mixed martial arts (MMA) fighter suspected of killing the powerlifting champion Andrey Drachev in a violent street fight in Russia this weekend.
Russian authorities have launched a manhunt for 25-year-old Anar Ziranov, a professional MMA fighter, who has been accused of killing Drachev after a heated argument about their respective sports turned violent on Sunday morning (20 August).
Drachev was one of the world's most successful powerlifters. Earlier this year, the Russian came first in the 'extreme bodybuilding' category at the Bodybuilding Championships held in the Russian province of Primorsky.
In 2011, he won a silver medal at the world powerlifting championships in the Czech Republic.
The men were reportedly arguing about whether mixed martial arts is a more impressive sport than powerlifting.
Video footage shows Ziranov squaring up to the much larger Drachev around 7am (5am BST) outside a cafe in Khabarovsk, a city in south-eastern Russia.
The men are filmed exchanging punches before Ziranov squarely kicks Drachev in the head, causing the powerlifting champion to topple to the ground.
Drachev, 32, was rushed to hospital where he later died from serious head injuries.
After the fight, Ziranov fled and local police have been unable to trace him so far.
WARNING: THE VIDEO BELOW CONTAINS GRAPHIC SCENES OF THE FIGHT