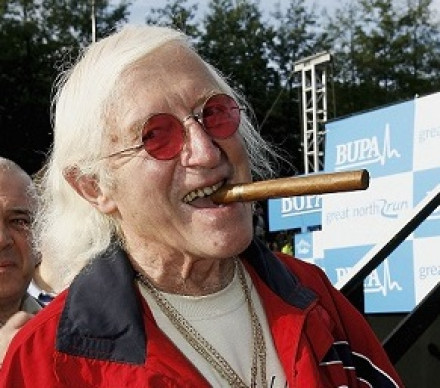 Leicestershire Police are investigating allegations Jimmy Savile was involved in the death of a child at a care home in Woodhouse Eaves in the 1960s.
The allegation emerged in a report detailing the levels of abuse the former Top of the Pops presenter committed at hospitals across the country.
In the report, an informant who claims to have been abused by a person called "Jimmy" at Roecliffe Manor Children's Convalescent Home in Woodhouse says he witnessed a girl being "dragged" across the garden by two men, one of whom he believes was Savile.
While interviewed as part of Operation Yewtree the informant said the girl "appeared to be in a stupor".
The next day the informant was told by the care home's Matron that the girl had died. The investigators passed on the "serious allegation" to the police, but added they found "no reference to a death of a child at Roecliffe Manor in any records reviewed".
A Leicestershire Police spokesperson said: "Leicestershire Police has received the report on Roecliffe Manor, and started an investigation to determine if abuse took place and if so to what extent.
"That investigation is ongoing."
The report states that while there is evidence that abuse did occur during the 1950s and 60s at the care home, there is not enough to say Savile was involved.
A University Hospitals of Leicester NHS Trust spokesperson said: "It has not been possible to corroborate evidence to conclude that Jimmy Savile was responsible for carrying out any sexual abuse on children at Roecliffe Manor, or that he ever visited Roecliffe Manor."