DC police investigating the brutal quadruple murders of construction businessman Savvas Savopoulos, his family and a housekeeper have discovered text on his assistant's phone about the ransom money paid to the suspected murderer.
Jordan Wallace, an amateur race car driver who worked for the victim, reportedly delivered the $40,000 to Savopoulos's home as the business owner and three others were held captive by suspect Daron Wint. The 28-year-old gave two different accounts to police on how he was involved in the cash delivery, according to court documents.
According to the Washington Post, Wallace initially told investigators that he heard from 46-year-old Savopoulos on 14 May to pick up the money with the CEO's accountant before placing it inside a red car sitting in the home's garage.
Wallace then changed his story, saying he was called on 13 May to pick up the money from the accountant and place it inside the car. He then reportedly delivered the cash the morning of 14 May.
However, text records from his phone detail a different series of events. According to the NY Daily News, Wallace messaged Savopoulos on 13 May around 8.30pm saying: "Got your message, I'll call you once I get the package."
On 14 May, Wallace made a number of phone calls and text messages, including a photo message of the cash in a red bag to a woman around 9am. The Washington Post reported the woman, who was identified as his girlfriend, texted back: "Daaaamn. I wonder how much it is?" Wallace responded, "40".
Wallace again messaged Savopoulos around 10.30am saying: "Package delivered".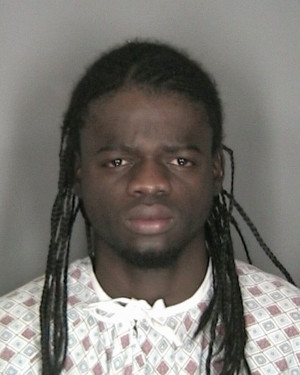 According to police, Savopoulos, his 47-year-old wife Amy, their 10-year-old son Philip and their 57-year-old housekeeper Veralicia Figueroa were murdered and the mansion set aflame between the time that message was sent and around 1.15pm. At the time of the fire, Wallace was in Chantilly, Virginia at one of Savopoulos's soon-to-be-opened businesses.
After being told of the fire, Wallace attempted to check in on his employer. "Hey ms Amy are you ok, if so you need to get home I got a call that your house is on fire," he wrote in one message.
Wallace's message arrived too late, the four victims were already dead.
Detectives told reporters that cell phones were stolen from the crime scene. Police have already arrested and charged 34-year-old Daron Wint, although they said they believe he did not act alone.
A report released on 3 June revealed that a broken window in a set of French doors may have been how the murderer entered the home and that a bootprint on a door does not match firefighters. As reported by IBTimes UK, blood from one of the victims was found on Wint's shoe when he was arrested.
The Savopoulos's are survived by two daughters, ages 17 and 19, who were at an elite boarding school at the time of the murder. The three family members were mourned in DC earlier this week, while Figueroa was taken back to her home country of El Salvador.