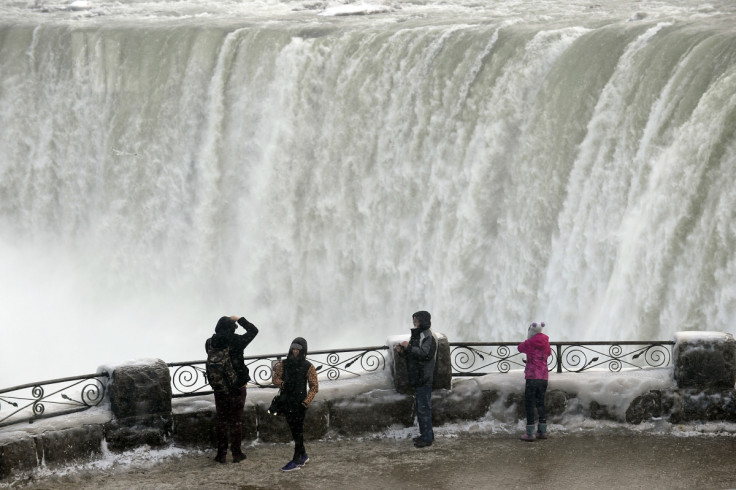 Police are searching for a woman who is feared to have gone over Niagara Falls. The woman in her 40s was seen entering the water at Prospect Point at around 6pm on Saturday (19 September).
Park Police spokesman Randy Simons says it is thought that the missing woman intended to "harm herself". According to Wivb, an onlooker captured footage of the woman plunging over the falls, which has now been handed to police to help with their investigation.
Officials have asked Maid of the Mist tourist boat crews to be on the lookout for the woman. However, Niagara Falls Fire Department Battalion Chief Mark Fontanella said a two-hour search from above and below have so far found no trace of her.
Niagara Falls is one of the world's major tourist attractions, and consists of three waterfalls on the border between Canada and the US. Dozens of people are killed going over Niagara Falls each year, however, the vast majority of the deaths are suicides, and are often not publicized.
It is rare for someone to go over the falls by accident though it has happened. In 2011, one Japanese tourist fell back while she was taking a picture. In 2012, a man defied the odds to survive a 174ft plunge over the Niagara Falls. In 1960, seven-year-old Roger Woodward fell over the falls wearing a life preserver and survived, while Kirk Jones, 40, managed to survive a fall in 2003 without a flotation device.