Police officer shot dead in Florida – suspect under arrest
BREAKING: Florida cop's death comes hours after two officers were killed in New York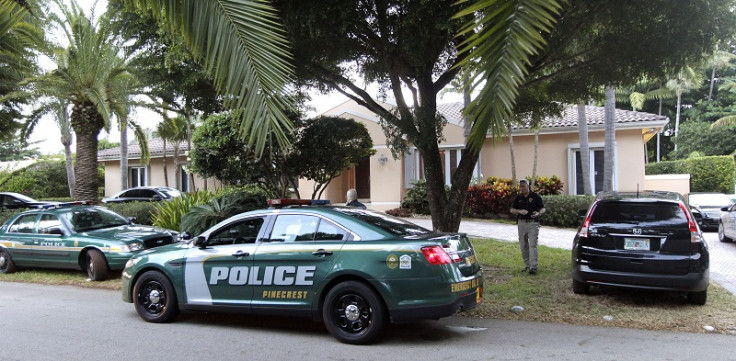 A police officer has been shot and killed in Florida, hours after two police officers were also shot and killed in New York.
The officer was attacked at around 3am local time (8am UK time) at an apartment complex on Grand Boulevard in Tarpon Springs, around 30 miles (48km) from Tampa.
The Pinellas County Sheriff's Office said in a statement that a suspect has been taken into custody.
Police were originally called to a noise disturbance after residents complained that a suspect was banging on doors. When officers arrived, the suspect shot one of the cops and then attempted to flee in a vehicle, according to USA Today.
A press conference will be held on Sunday in response to the latest shooting.
The attack comes at a time of heightened tensions between the police and communities across the US.
On Saturday, two police officers, Lui Wenjin, 32, and Raphael Ramos, 40, were shot while sitting in their patrol car in Brooklyn's Bedford-Stuyvesant neighbourhood by a suspect who later killed himself.
The lone shooter, identified as 28-year-old Ismaaiyl Brinsley, is believed to have carried out the attack in retaliation for the deaths of Michael Brown and Eric Garner at the hands of police officers.
Prior to shooting the police officers, Brinsley shot his ex-girlfriend, leaving her with serious injuries. He also reportedly posted the following message on his Instagram profile: "I'm putting wings on pigs today. They take 1 of ours… Let's take 2 of theirs."
The New York shooting was condemned by US President Barack Obama. "Two brave men won't be going home to their loved ones tonight, and for that, there is no justification," he said in a statement issued from Hawaii, where he is on holiday.
"The officers who serve and protect our communities risk their own safety for ours every single day and they deserve our respect and gratitude every single day.
"I ask people to reject violence and words that harm and turn to words that heal; prayer, patient dialogue, and sympathy for the friends and family of the fallen."
Nicol Malliotakis, the New York Assembly member for Brooklyn and Staten Island, said in a statement posted on Facebook: "It breaks my heart to report that we have received confirmation that the two NYPD officers shot earlier today have died."
"Please keep in your thoughts & prayers the families of these two innocent, selfless officers who gave their lives to serve & protect us."
On Saturday, a fourth police officer narrowly escaped with his life in the Bronx after a suspect pointed a gun directly at the cop's head and pulled the trigger – not realising that the weapon was empty.
© Copyright IBTimes 2023. All rights reserved.