Police in Yorkshire are investigating whether six people who died in the space of 48 hours over the Easter weekend may have all taken an unusually strong strain of heroin.
Three men and a woman were found dead at separate addresses in Barnsley on Good Friday with two more found dead in Leeds and Normanton the next day.
South Yorkshire Police said it was not officially linking the deaths at present but issued a warning to drug users to be cautious.
Temporary Ch Insp Ian Proffitt said the force were trying to establish a possible link to the strength or content of heroin being sold in the area after the "unusual" amount of deaths.
In February this year, police in Hull, East Yorkshire, were forced into issuing a warning about taking heroin after seven people died in just eight weeks.
On Friday (14 April) morning two men, aged 33 and 40, were found dead at separate addresses in Barnsley with a 47-year-old woman found dead at a house in the nearby village of Grimethorpe.
A 31-year-old man was then found dead at an address in Barnsley in the evening.
Following the deaths South Yorkshire Police arrested a 37-year old man and a 42-year-old man on suspicion of supplying controlled drugs, who have since been released on bail.
The next day police found a 36-year-old man's body at a property in Compton View, Leeds, and a 27-year-old man died in Park Green, Normanton, after suffering breathing difficulties.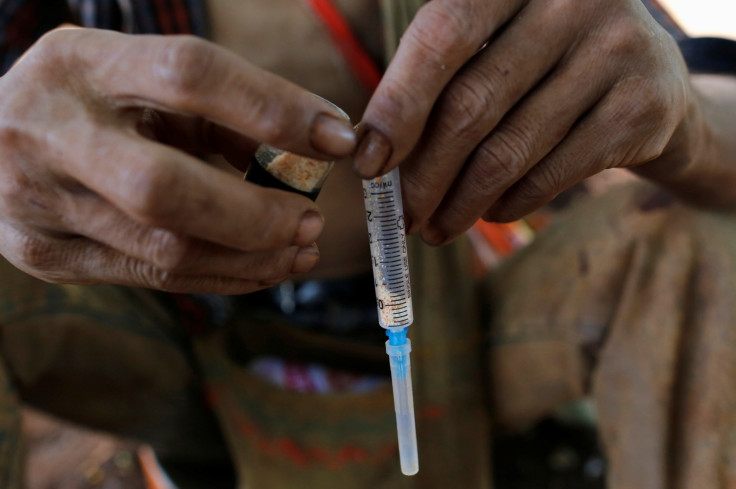 Det Chief Inspector Jim Dunkerley, of West Yorkshire Police, said of the two deaths: "We do believe these deaths are Class A drugs-related" before he issued a warning to local drug users.
In the UK heroin, cocaine, including crack, methadone, ecstasy, LSD, and magic mushrooms are registered as Class A drugs, the most serious category.
Proffitt said after the Barnsley deaths: "For four deaths to occur in similar circumstances in a small time period and in a relatively small geographical area is unusual.
"The public should exercise caution if they come into contact with controlled drugs, particularly heroin, or heroin derivatives.
"If you experience any unusual symptoms after taking drugs, seek medical attention immediately."
Police are awaiting the results of toxicology tests on all of the deaths with a coroner's inquests to take place in due course.