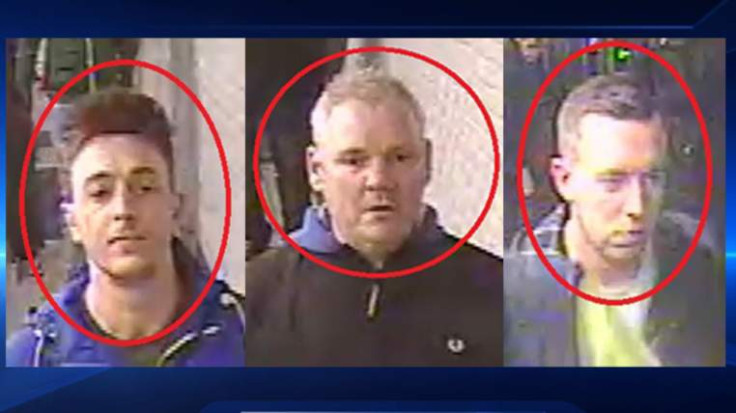 Police have released images of three men suspected of the racial abuse of a black man on the Paris Metro.
The incident occurred on Tuesday (February 17) when a group of Chelsea fans were filmed pushing the victim, Sylla Souleymane, off the train as they chanted "we're racist and that's the way we like it."
The football fans were on their way to a Champions League match against Paris Saint-Germain on Tuesday.
The images were made public by Scotland Yard, who are aiding the French authorities with their investigation.
Meanwhile, Chelsea Football Club have confirmed that following an appeal for witnesses, three people have been suspended from its Stamford Bridge ground and will face a lifetime ban if there was "sufficient evidence of their involvement in the incident".
Souleymane, a married father-of-three, who was born in Paris recounted the shocking incident which lasted about six or seven minutes.
He told Le Parisien: "I wanted to get into the carriage but a group of English fans blocked me and pushed me away. I understood that it was Chelsea fans and I made the connection with the PSG match. I understand also that they were attacking me because of the colour of my skin."
Staff from the train company attempted to intervene to prevent an altercation, but it is alleged they were more concerned with the trains running on time.
Mr Souleymane said he had no idea the incident had become an international scandal.
"I took the next metro and went back home without telling anyone, not even my wife or kids," he explained. "What would I have told my kids? That daddy was pushed in the Metro because he's black?"
"I did not know I had been filmed. The fact that I am now talking about it will give me the courage to complain to the police," he added.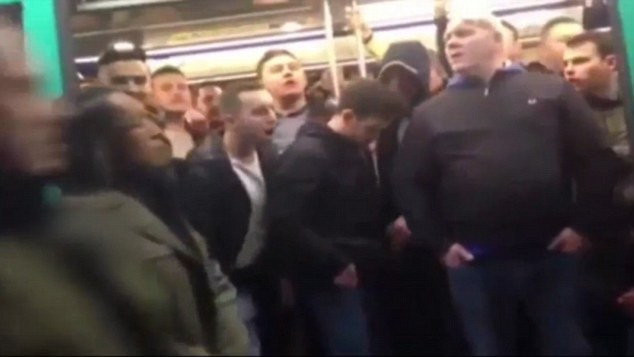 Mr Souleymane said that he had been a victim of racist abuse in the past.
"You know, I live with racism. I was not really surprised by what happened to me even though it was the first time it had happened on the subway."
He added that he believes the fans who abused him should be jailed.
"These people, these English fans, must be found, punished and must be locked up," he said. "What happened should not go unpunished."
French President Francois Hollande has called Mr Souleymane on the phone, praising the 33-year-old for the dignity he has shown following the incident.
Chelsea manager Jose Mourinho said the club was "ashamed" of those supporters who were involved in the racist attack.
He said: "I'd like to make clear, on behalf of everyone at the club, our disgust at the incident. We were appalled by what we saw."
Officials have also invited Mr Souleymane and his family to London to attend the second leg of the European clash against PSG on 11 March.
Anyone with information should call police on 101 or Crimestoppers anonymously on 0800 555 111.