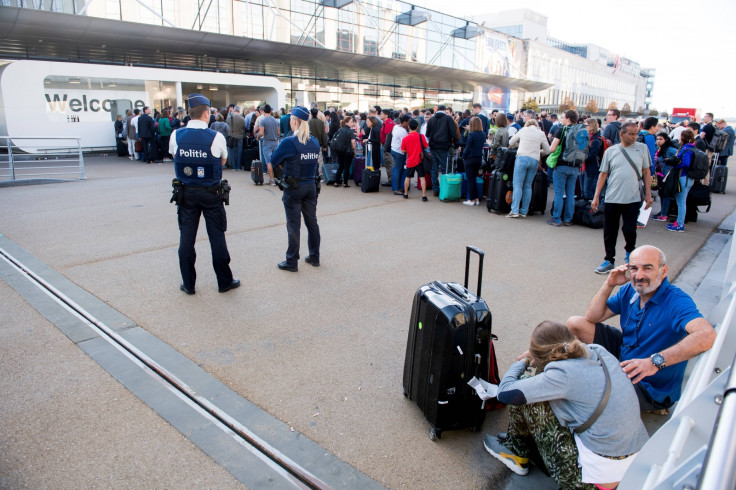 Security services searched Brussels airport on Sunday (18 June) reportedly after 'suspicious writing' was found on the walls of the men's bathroom in the airport's arrivals terminal.
No evacuation was necessary as police searched for suspicious packages after the discovery, the Mirror reported.
The writing was found around 7:45pm on Sunday evening. Brussels airport was the site of a coordinated terror attack in March 2016, which saw suicide bombings in the airport and metro kill 32 people.
In a statement on social media, airport officials said there were no distruptions from the reported security operation on Sunday: "Federal police takes all threats seriously and proceeds to a security investigation at Brussels Airport. Evacuation is not necessary. Airport operations continue as planned and all flights operate as scheduled."
The situation also comes just a few days after a power outage at the airport caused major disruption in the morning rush hour, leaving passengers stranded outside the terminal for hours.
"There was no communication at all so nobody knew what was going on," one passenger told the Associated Press at the time. Power came back but schedules for the rest of Thursday had already been scuppered, with an airport spokesperson saying: "The system dealing with the luggage is extremely complex, it took time to restart it so several passengers have not been able to get their luggage back or to leave with their luggage."
The airport, also known as Zaventem, is one of Europe's busiest with almost 22 million passengers passing through in 2016. The hub connects with 238 different destinations around the world.