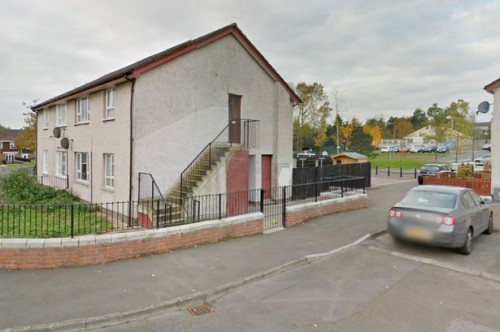 Police in Northern Ireland have issued a warning about "speckled rolex" pills, after a man who took one at a house party in Belfast died.
He was confirmed dead at the house in Twinbrook, Belfast at 7.40pm on Friday.
Four other men were taken to hospital, where their condition is stable.
None of their identities has been released by police.
A post mortem will be performed on the victim today to establish the cause of death.
All the men are believed to have taken a drug known as "speckled rolex", so-called because they are stamped with a crown resembling the logo of Rolex watches.
Police have urged anyone in possession of the pills to dispose of them.
SDLP councillor Brian Heading told the BBC: "The tragic loss of life of a man in Twinbrook yesterday evening will be a devastating blow to his family and friends, particularly at this time of the year.
"It is clear that whoever may be supplying this drug has no regard whatsoever for human life.
"I would ask the local community to co-operate with the police during the course of this investigation and come forward with any information that may be relevant."
The warning comes after eight deaths in Belfast and Antrim over the summer were linked to "green rolex" pills.
Seven deaths in western Scotland are also believed to have been caused by "green rolex".
A batch seized by the Police Service of Northern Ireland was found to contain the potentially deadly drug PMA, or para-methoxyamphetamine.
PMA is often sold as ecstasy, but takes more time to have an effect than MDMA, the active component in ecstasy, leading users to make more in the belief the first dose has not worked.
However the threshold for overdosing on PMA is relatively low, and causes high body temperature, low blood pressure, and in some cases hallucinations and fatal seizures.
There has been a spate of deaths linked to the drug in England, and though official figures have yet to be released for 2013, in 2012 there were 20 deaths recorded last year in the UK, compared to one in 2011.
It is believed that more illicit drugs manufacturers are using PMA because the substance anethole, from which it is syntheisized, is more readily available than safrole, used to produce MDMA.