Anti-globalisation activists have rioted for a third consecutive night in Hamburg even after Group of 20 leaders had already left the northern Germany city.
Police again used water cannon trucks against rioters attacking them with iron rods and pavement blocks. They arrested 186 protesters and temporarily detained another 225 people. Officials say 476 officers have been injured in the violence since Thursday. The number of injured protesters wasn't clear.
Rioting by anti-capitalist demonstrators took place outside the heavily secured Hamburg Messe convention center. Rioters set up street barricades, looted supermarkets and attacked police with slingshots and firebombs.
German Foreign Minister Sigmar Gabriel condemned the violence, saying "Germany's reputation is severely affected internationally by the events in Hamburg."
Gabriel told Bild am Sonntag paper that a Europe-wide investigative team should search for suspects.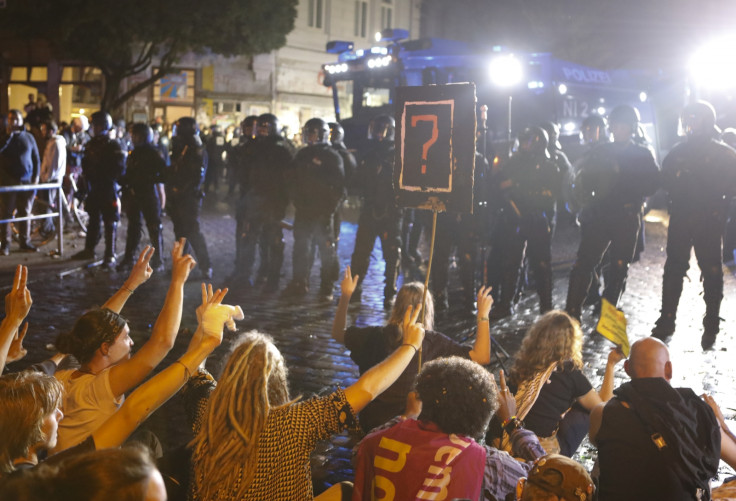 The overwhelming majority of the tens of thousands who took to the streets peacefully protested against the G20 summit.
World powers lined up against US President Donald Trump on climate change Saturday, reaffirming their support for international efforts to fight global warming.
The final statement of the Group of 20 summit in Hamburg, Germany, underlined that the other countries and the European Union supported the Paris climate agreement rejected by Trump. They called the deal to reduce greenhouse gases "irreversible" and vowed to implement it quickly and without exception.
The G20 comprises Argentina, Australia, Brazil, China, Germany, France, Britain, India, Indonesia, Italy, Japan, Canada, South Korea, Mexico, Russia, Saudi Arabia, South Africa, Turkey, the U.S. and the European Union.