The fallout from Drake Bell being snubbed at Josh Peck's wedding has taken an unexpected turn. Drake & Josh actress Miranda Cosgrove is being blamed for Bell not receiving an invite to Peck's nuptials on 18 June – and the drama has erupted on Instagram.
Bell, 30, was upset to learn that co-star Peck, also 30, had tied the knot with longtime girlfriend Paige O'Brien in Malibu, California without sending him an invite. Now, fans of the noughties TV series are dragging Cosgrove, 24, into the feud.
The actress played Megan, Bell's on-screen sister who was known for creating mischief. Referencing her troublemaking character, many have flooded Cosgrove's Instagram comments section with humorous accusations that she was responsible for Bell's missing invite.
One joked: "So you were the one that deleted that e vite email for Josh's wedding that was sent to drake huh lol," while another added: "Yo, drake is looking for the wedding invite . Where did you put it?" One follower seemed particularly disgruntled, chiming in: "THE F*****G WEDING INVITATION IF GONE BECAUAE OF YOU."
With many appearing to take the joke too seriously, one waded in to settle the backlash writing: "Gotta leave Miranda alone with this Josh and Drake thing. I'm sure she is thankful that she has gotten to know both Josh and Drake. Sometimes there are people out there who would want to distance themselves from the life they spent most of their childhood or teens in and move on."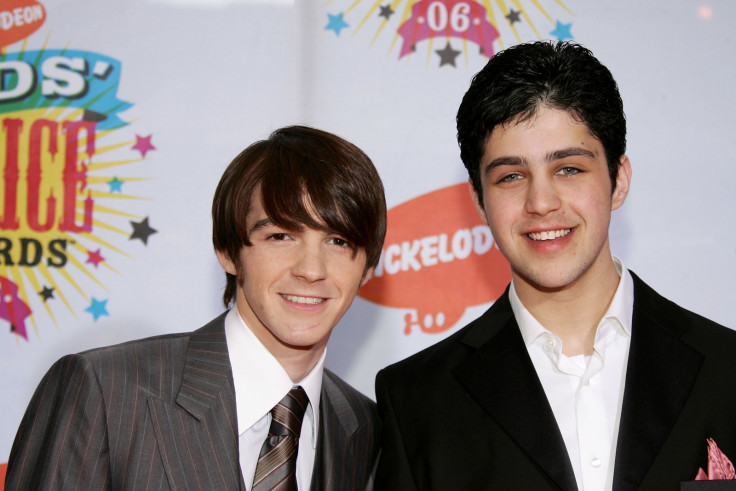 Another fan noted that Cosgrove was not in attendance at the wedding either and suggested she should also be upset at the apparent snub against her. One said: "How do you feel about not being invited to Josh's wedding either," while another shared a similar sentiment: "Are you plotting your revenge on Josh for not inviting you AND Drake to his wedding?"
Bell seemed blindsided by the slight and told Peck he was "cutting ties" in an angry Twitter tirade, which he subsequently deleted. The actor wrote: "When you're not invited to the wedding the message is clear. True colours have come out today. Message is loud and clear. Ties are officially cut. I'll miss you brotha. Loyalty is key. ALWAYS remember where you came from."