Pop video featuring veiled women asking God to get rid of men goes viral in Saudi Arabia
The video, which highlights restrictions placed on women in the Gulf state, also drew praise online.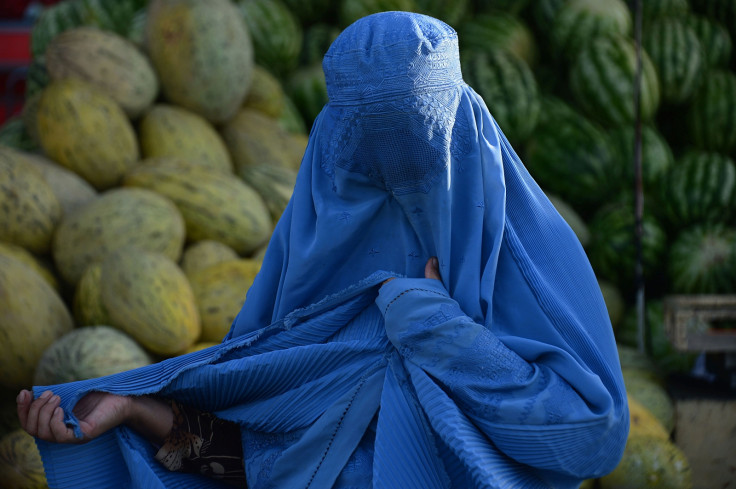 A pop video with controversial lyrics mocking the oppressive laws against women in Saudi Arabia and even asking God to get rid of men, has gone viral and split opinion in the region.
The video for the song, titled Hwages, which roughly translates as Concerns in English, has already been viewed more than two and a half million times on YouTube within a week of being posted.
The track, written by Saudi producer Majed Alesa, kicks off with a very young boy driving a car full of women, mocking the law that bans women from driving in the Gulf state.
The female singers are then seen riding around in bumper cars, using children's bicycles, roller blades and scooters, as men are shown dancing in front of their cars and aircraft.
The female singers featured in the video are all dressed in the full Islamic face veil, such as the Burqa and Niqab, in line with the protocol of the country.
The lyrics of the song however play a different tune, mocking the restrictions placed on women. The song features women singing the line: "If only God would rid us of men."
It does not stop there. The lyrics go further. "May men go extinct, they cause us to have mental illnesses," referring to the lyrics of a 2014 protest song in Saudi Arabia. "May they all go crazy, they seem to be possessed," it adds.
The women in the pop video are also shown playing basketball and bringing down bowling pins featuring male faces. US president-elect Donald Trump is also ridiculed after he was accused of sexually harassing women during his US presidential campaign.
The video, which highlights the patriarchal laws in the Gulf state, has split opinion. While hundreds took to Twitter to praise the video for helping to empower Saudi women and "feminist campaigns all around the world," many male viewers expressed outrage.
A male citizen, Hassan al-Ghamdi tweeted: "The director offends the Muslim women in our country. Where are our preachers to deny this?"
Another man known only as Majid said the video was "cheap and extremely inappropriate," while a third person said it was "disgusting."
The late King Abdullah, gave women the right to vote in 2011 but any moves to further push for reforms to give women further rights were thwarted by the country's clerics and political figures.
In November 2016, its Shura Council, which advises the cabinet and the King, voted against discussing the driving ban on women.
Imams, who are ultra-conservative, and hold immense power, have maintained that removing the male guardianship scheme or the female driving ban would only serve to encourage immoral behaviour in women.
© Copyright IBTimes 2023. All rights reserved.