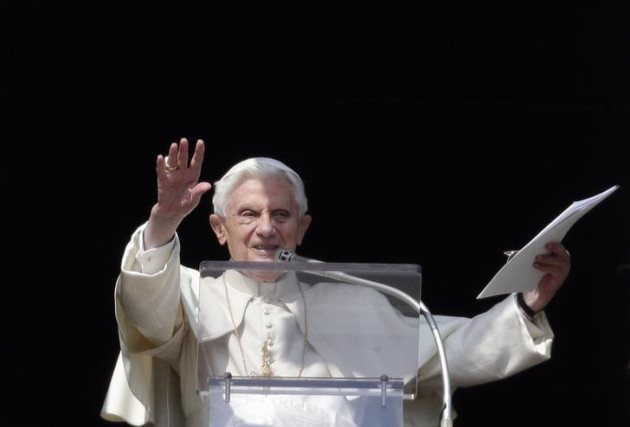 The race is on for the election of the new pope, as thousands of the faithful flocked into St Peter's Square in Rome on Sunday 17 February to witness one of the final public appearances of Pope Benedict XVI.
The Pope plans to spend the rest of the week on a prayer retreat inside the Apostolic Palace with senior cardinals and bishops.
The spiritual retreat will be a time of reflection about the achievements of Pope Benedict's eight-year papacy in a religious institution whose credibility has been seriously harmed by clerical sex abuse scandals.
Other controversies from Benedict's time as pontiff include the leaks of his private correspondence by his butler, Paolo Gabriele.
"You'd have to be a monster not to be upset by someone you share bread with photocopying all your papers," Cardinal Paul Poupard told The Sunday Times.
The Vatican has said it may hold the conclave to choose the new pope early, so he can be in place before the start of Holy Week on 24 March.
So who will be the new pope?
Top of the popes
Peter Kodwo Appiah Turkson, 64, Ghana: If elected, would be the first African pope in modern times. Respected as one of Africa's most energetic church leaders.
Archbishop Ruben Salazar Gomez, 70, Bogota: Strongly believes that marriage should be the union of a man and a woman.
Archbishop Jorge Bergoglio, 76, Buenos Aires: Nearly made it in 2005; he was the runner-up when Pope Benedict XVI was voted in.
Archbishop Oswald Gracias, 68, Mumbai: His election slogan is "Reconcile everything in Christ."
Archbishop Luis Antonio Tagle, 55, Manila: One of the youngest contenders and a rising figure among Asian bishops.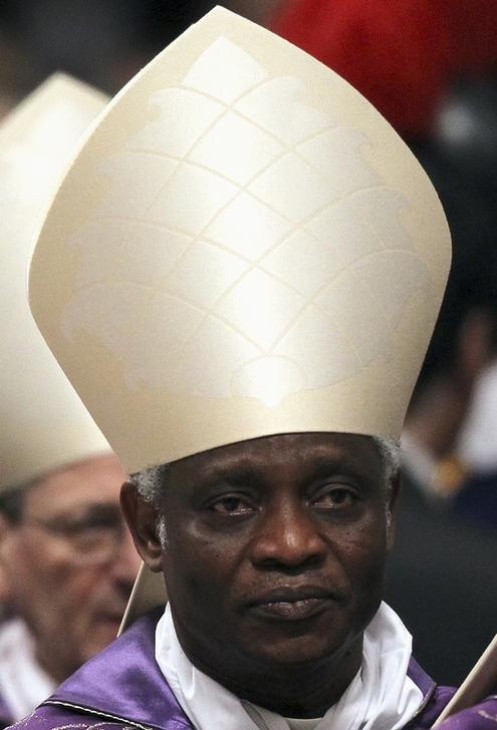 Peter Turkson, a Ghanaian made a cardinal by John Paul II, is the frontrunner with many bookmakers.
The 64-year-old comes from humble beginnings, a miner's son who was born in a two-room shack.
Turkson seems keen on taking up the pontiff's job, telling a Vatican press conference in 2009: "Why not? We've had Kofi Annan as Secretary General of the United Nations... he had his problems, but he did it. Now we have Obama in the United States. So if, by divine providence, God would wish to have a black man as pope, I say thanks be to God!"
The election of a non-white Pope would be the first in over 1,500 years. There have been three popes from Africa, the last of whom was Pope Gelasius, who died in 496AD.
Pope Benedict has recently chosen five cardinals from developing countries, which may point to his wish for a successor from outside Europe.
Two-thirds of the world's 1.2 billion Catholics today live outside of Europe and by the middle of this century it will be three-quarters.
The 85-year-old pontiff announced his shock resignation on 11 February, citing his advanced age as the reason for stepping down.
Giovanni Maria Vian, editor of L'Osservatore Romano, the official Vatican newspaper, said Benedict decided to resign after a trip to South America in March 2012, in which there were reports that he hit his head in a fall.
Reactions to the resignation of Pope Benedict have been mixed. "You don't get down from the Cross," said Cardinal Stanislaw Dziwisz of Cracow.
The last pontiff to resign was Pope Gregory XII, who quit in 1415 amid a schism within the Church. The causes were political rather than theological. During this time, there were actually two popes - one in Rome and one in the French city of Avignon.
Gregory XII resigned so that a special council in Constance, which is in modern-day Germany, could excommunicate the Avignon-based pope and start again with a new, single leader of the Catholic Church.