Pope Francis has stated that he will not take a position in the case against cardinal George Pell and will allow justice to take its course regarding allegations that the Australian priest sexually abused children.
Speaking to reporters aboard the papal airplane, the Pope said that while waiting for the court to pass its judgement, it was important that there was no trial by media regarding Pell, who is the Vatican finance chief.
"We must avoid a media verdict, a verdict based on gossip," he said during the flight back from Poland on 31 July. "It's in the hands of the justice system and one cannot judge before the justice system.
"Justice has to take its course and justice by the media or justice by rumour does not help. After the justice system speaks, I will speak," he said in response to a question, adding that he had his "doubts" regarding the case.
Victoria state police commissioner Graham Ashton had confirmed last week that the authorities were investigating Pell regarding complaints he molested children while still a young priest. The 75-year-old priest had earlier been accused of mishandling cases of abusive clergy when he was archbishop of Melbourne and later Sydney. He has denied all charges while criticising the Australian Broadcasting Corporation for mounting a smear campaign against him. He said that they had "no licence to destroy the reputation of innocent people".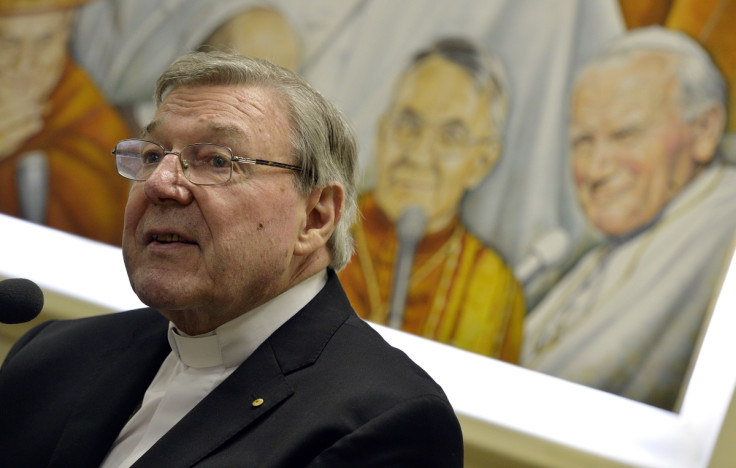 There has been a growing demand from victim groups and members of the Catholic Church that the Pope force Pell to resign from his position in the wake of these accusations.
During an Australian government inquiry earlier this year, the senior Vatican official had testified regarding institutional child abuse and said that the Church made a "catastrophic" mistake when it did not believe abused children. He accepted that it was incorrect to simply shuffle abusive priests from parish to parish and rely on counselling to manage the problem.