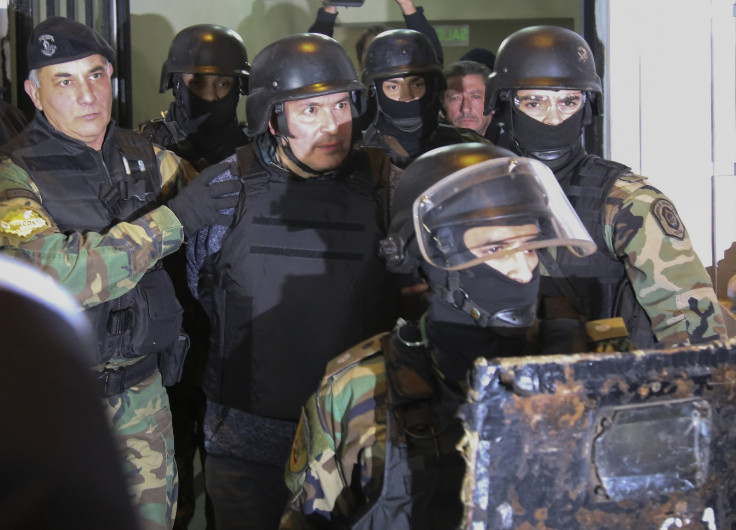 Argentina's Roman Catholic Church has launched a probe to find the involvement of four nuns in an alleged money scandal involving an amount of worth $9m (£6.80m, € 8.16m). It is alleged that the set of nuns had helped a former government official - Jose Lopez - to hide the cash at their convent.
Reverend Tom O'Donnell, who is leading the investigation, told a local Radio on Wednesday (20 July) that they were investigating the case "to determine if there was a canonical crime and help the actions of the civil justice."
Last month in June, Lopez, a former public works secretary in the former Argentinean government of Cristina Fernandez de Kirchner, was arrested for allegedly trying to hide cash in a monastery near Buenos Aires — the country's capital. He was caught after a group of nuns working at the Our Lady of the Rosary of Fatima religious community about 55km (35 miles) west of Buenos Aires alleged that they saw him throwing plastic bags full of money over a wall.
CCTV footage recently released by Argentine media also showed that Lopez was carrying a rifle and bags full of cash into the convent. The video also revealed that he was aided by two nuns.
According to a Telegraph report, police had discovered wads of cash as well as the watches in more than 160 packages inside the bags. The report added that other money had been taken to the monastery kitchen and some was found in the trunk of a car.
After the end of Fernandez's term in December, the current President Mauricio Macri has promised to eradicate Argentina's corruption problems and this has apparently emboldened the judiciary to go after sensitive cases against Fernandez and her allies.