There is no "horror" in Russia over Donald Trump swearing in as the 45th President of the US, Kremlin said as inaugural ceremonies were underway in Washington DC on Friday (20 January).
Dmitry Peskov, the presidential spokesman in Kremlin, said: "We do not know what is taking place in Davos. We are in Moscow. Everything is okay with us in Moscow. There is no horror and we are working."
He was referring to the World Economic Forum in Davos that concluded on Friday, where several country leaders reportedly expressed concerns about uncertainties surrounding the world as Trump took charge in the White House.
Peskov's remarks reportedly came in response to the chief executive of Russia's hi-tech corporation Rusnano, Anatoly Chubais' statement that participants at the Davos conference were experiencing a feeling of horror over Trump's election as the US president.
Chubais said during a recent interview to radio station Business FM that "perhaps, the most exact description of today's Davos is the feeling of horror from a global political catastrophe".
The concerns among world leaders arose after Trump sparked different controversies since his election victory over Democrat Hillary Clinton in November 2016. Trump has already evoked China's ire by initiating talks with Taiwanese government and questioning the US' long-prevailing "One China policy" that considers Taiwan a part of China. Beijing is also worries about Trump's threat to pull out of the Paris climate deal, aimed at fighting global warning and dangerous climatic changes.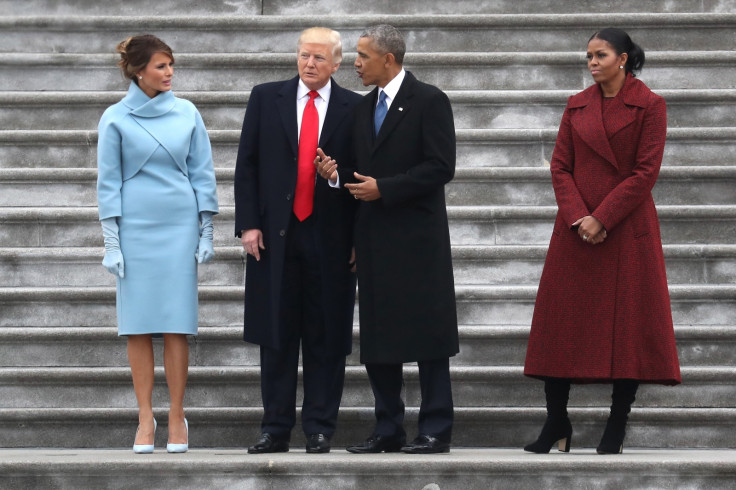 Trump has also indicated his unwillingness to continue with former President Barack Obama's Obamacare, nuclear disarmament initiatives, climate change measures and other foreign policies.
Meanwhile, ahead of the inauguration ceremony in Washington, Peskov told reporters in Moscow that President Vladimir Putin is unlikely to watch the proceedings of the Trump inaugural ceremony.
"I do not think he plans to watch it [Trump's inauguration] online, as it is quite a time-taking ceremony," the spokesman was quoted by Tass news agency as saying. Peskov, however, added that Putin will follow the news to learn about the event.