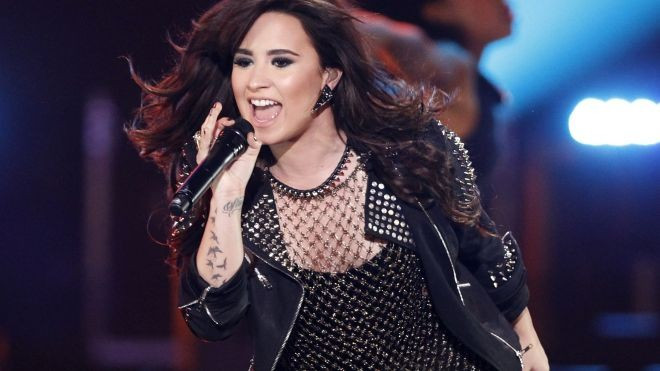 Pop star Demi Lovato has revealed that she contemplated suicide - at the age of seven.
The US X Factor judge, who found fame on children's television show Barney & Friends, said that she had been exposed to the world of showbiz too young.
The 20-year-old opened up about her battles with mental illness during a recent interview with Cosmopolitan magazine.
"At the time, I was just so grateful to be on TV, but I was also really struggling. Even before Barney, I was suicidal. I was seven," she said.
"I've talked about being bullied and the years of being a teenager but I went through things when I was younger that I've never talked about that probably caused me to turn out the way I ended up turning out."
In 2010, Lovato, who has a family history of mental illness, underwent rehabilitation for physical and emotional problems.
The Skyscraper hitmaker said music had helped her conquer her demons. Her new song, Warrior, addresses her issues, she said.
"My family knows what it's about. When I'm ready to open up that subject with the outside world, then I'll be free to talk about it. But right now, it's one of those things where the lyrics speak for me. It's all in the song," she said.
In June, Lovato revealed that her estranged father Patrick Lovato suffered from mental illness before losing his battle to cancer.
"I'm a firm believer that everything happens for a reason. I've dealt with mental illnesses but my father also dealt with mental illness and he was not able to function very well in society."
In the wake of his death she launched now the Lovato Treatment Scholarship to help people with mental illness pay for treatment.