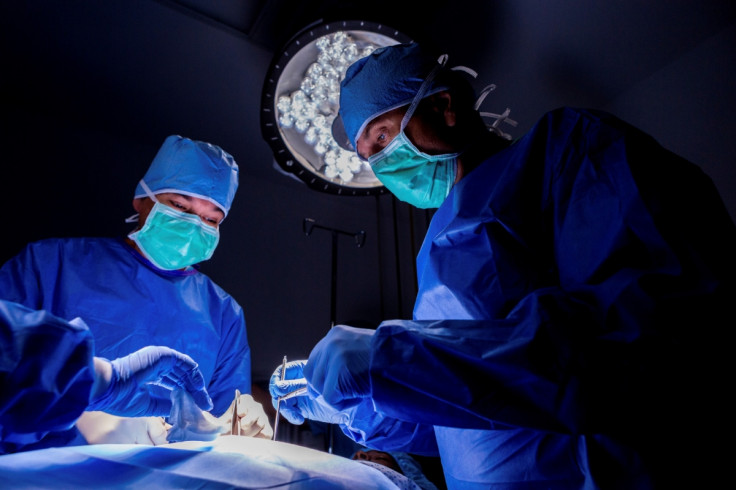 The unrealistic body images that people are exposed to are pushing girls as young as nine in the UK to seek vagina surgery, experts have warned, blaming social media and pornography for the trend.
An increasing number of girls want to undergo a labiaplasty, a surgical procedure that reshapes the inner and outer labia.
"There isn't enough education and it should start really quite young, explaining that there is a range and that - just as we all look different in our faces - we all look different down there, and that's OK," Paquita de Zulueta, a GP for more than 30 years, told the BBC.
"I'm seeing young girls around 11, 12, 13 thinking there's something wrong with their vulva - that they're the wrong shape, the wrong size, and really expressing almost disgust," she continued.
"Their perception is that the inner lips should be invisible, almost like a Barbie, but the reality is that there is a huge variation. It's very normal for the lips to protrude."
Zulueta made the remarks as a leading adolescent gynaecologist warned of rising numbers of young girls seeking the procedure.
Dr. Naomi Crouch, who chairs the British Society for Paediatric and Adolescent Gynaecology, said girls usually want the operation because they "hate their vaginas".
"Girls will sometimes come out with comments like, 'I just hate it, I just want it removed,' and for a girl to feel that way about any part of her body - especially a part that's intimate - is very upsetting," she told the Victoria Derbyshire show.
She added the operation should only be carried out if women and girls have a medical abnormality.
Crouch also said the practice had "uncomfortable similarities" with female genital mutilation (GFM), which involves the alteration and removal of female genitals for non-medical reasons and is banned in the UK.
The NHS said the operation should not be carried out on girls younger than 18 as their labia might still develop during the early years of adulthood. The operation carries a number of risks including infections, scarring and a reduced sensitivity of the genitalia.
"It's natural and normal for a woman to have noticeable skin folds around her vaginal opening and, in most cases, this shouldn't cause any problems," the NHS said on its website.
"A labiaplasty can be expensive and the operation carries a number of risks. There's also no guarantee you'll get the result you expected, and it won't necessarily make you feel better about your body.
"If you're thinking of going ahead, it's a good idea to discuss your plans with your GP first. There might be a medical condition causing your labial discomfort, or a reason why the operation isn't appropriate for you."
More than 200 girls under 18 had labiaplasty on the NHS between 2015 and 2016, the BBC said. The NHS said it did not carry out operations for cosmsetic purposes.
Last year, a plastic surgery clinic in London came under fire after due to its advertising campaign that encouraged women to undergo a labiaplasty to achieve a "more natural look".
The campaign, by the London Bridge Plastic Surgery and Aesthetic Clinic, was banned after several people wrote to the Advertising Standards Authority (ASA) arguing it promoted body image issues.