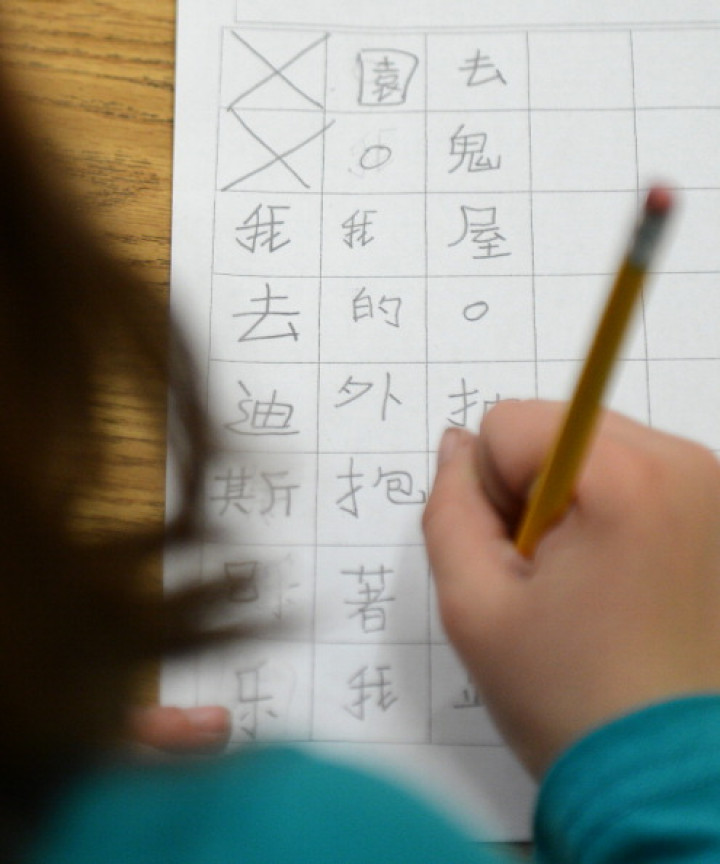 A small industrial town in northern Portugal has made the study of Chinese Mandarin compulsory for primary school children.
The new language was introduced in a bid to enhance 8 and 9-year-old pupils' ability to compete in the growing Chinese market in the future.
"Chinese is the key which will open the doors to the world's biggest market," Dilma Nantes, Sao Joao da Madeira's city councillor on education, told AFP.
Nantes added that the pupils, who are expected to study Mandarin until the end of secondary school, are "learning very fast."
Sao Joao da Madeira is Portugal's main footwear production centre, and it is attracting hundreds of thousands of Chinese people interested in buying luxury handmade shoes.
Mario Tavares, boss of a workshop in the industrial town, believes that children who study Mandarin will have a major advantage when doing business with the Chinese people.
"China has the potential to become our main market one day," he said, adding that the young Mandarin speakers would be suitable for "sales jobs or managerial posts at factories".
Exports of footwear by Portuguese brands to China soared from 10,000 pairs in 2011 to 170,000 pairs in 2013, reaching sales of €5.4 million (£4.2 million).
However, despite the country's success in the footwear sector, Portugal's unemployment rate has soared by 17%, making the country's economy one of the worst hit by the ongoing financial crisis.