'Possible Isis Link' as Anti-Terror Police Make 4 Arrests in London
Anti-terror police made four arrests in dawns raids across London, today, arresting four men suspected of planning an attack, possibly in th UK.
Armed police from specialist firearms unit SCO19 attended one of the arrests after surveillance suggested the suspect may have access to weapons. He was Tasered during the operation but is said to be unhurt, according to Scotland Yard.
Whitehall officials have said they believe the men may have been in the early stages of planning a terrorist attack, but no explosives were found. It is thought the men had been monitored for some time and were arrested when counter terrorism investigators suspected they had enough material to carry out the arrests.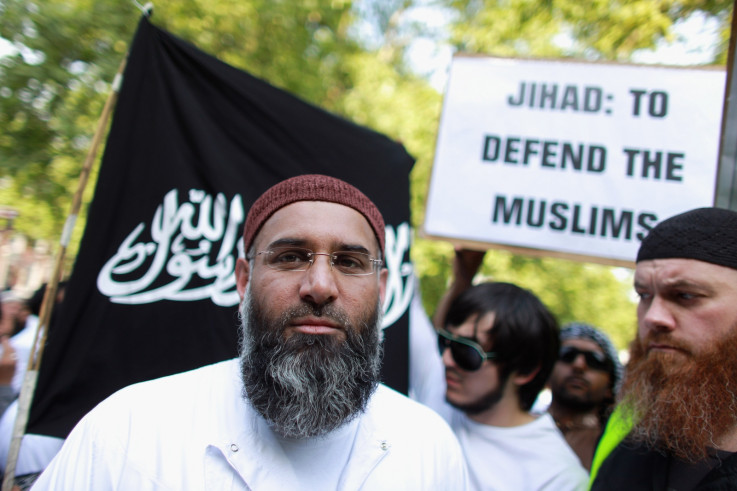 Anjem Choudary was arrsted last month and released on bail
Getty
The men - two aged 21, the others 20 - were held on suspicion of being involved in the commission, preparation or instigation of terror acts. One had been in Syria and is suspected of having links with Isis (Islamic State). However none of the men are thought to be linked with so-called "Jihadi John", suspected of beheading four hostages including Britons Alan Henning and David Haines.
"One of the men aged 21 was Tasered during his arrest," said the Metropolitan Police in a statement. "He was not injured and did not require medical treatment. SO15 officers were assisted in the execution of warrants at one of the addresses by officers from the specialist firearms command (SCO19). No shots were fired.
"A number of residential addresses and vehicles are being searched by specialist officers in west and central London as part of the investigation. The searches are ongoing. These arrests and searches are part of an ongoing investigation into Islamist-related terrorism."
Last month police made 11 arrests in London on anti-terror charges including radical preacher Anjem Choudary. He was later released on bail.
Anti-terror experts have long predicted the possibility of jihadists returning from Syria to commit acts of terror in the UK, and the possibility of an attack is thought to be more likely since Britain joined the Coalition and carried out air strikes against Isis in Iraq.
In August the terror level was raised to its second-highest level, severe, meaning at attack is highly likely, on advice from the Joint Terrorism Analysis Centre. The highest level is critical, meaning an attack is expected imminently.