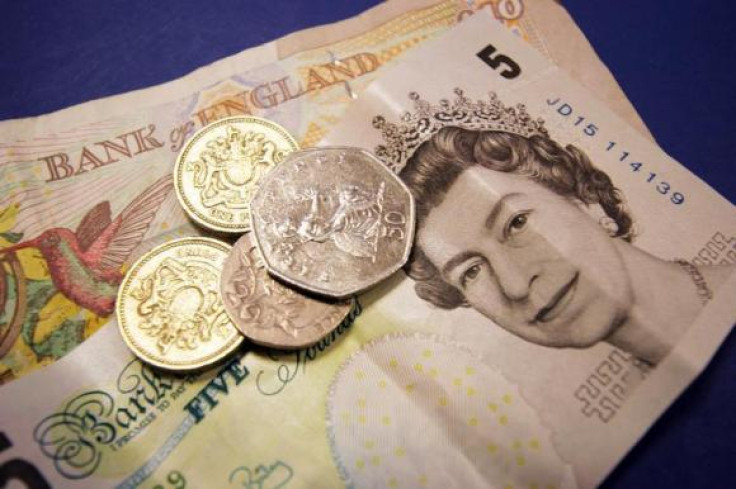 The UK pound rallied after the Bank of England released its quarterly inflation report, which showed the central bank's confidence that the economy will achieve the 2% inflation target within two years.
GBP/USD rose to 1.5317 by the end of the press conference by BoE governor Mark Carney, up 0.5% on the day, and stabilising itself more firmly above 1.500, which was broken below on 23 January to an 18-month low of 1.4951.
Charts suggest a closing break above 1.5354, the 6 February high, will take the pair to 1.5400 and then 1.5500 in the coming days.
The BoE report upgraded its view on both inflation and GDP growth, raising the former to 1.96% in two years from 1.8% in the November report and to 2.15% in three years from 1.95% in November. The 2015 GDP growth was raised to 2.9% from 2.7%.
"BoE Governor Carney has managed to sound off a hawkish tone despite explaining the reasons inflation has undershot further below the bank's 2.0% target," Ashraf Laidi, Chief Global Strategistat at Citiyindex, wrote in an emailed response.
"We expect further sterling appreciation –even against the US dollar -- as the currency secures its status alongside the US dollar among the major currencies whose central banks are not expected to undergo interest rate cuts," Laidi said.
Continued global economic expansion, sustained domestic growth and improving labour market strength will help the UK economy recover, the report said.
"With sustained growth, supported by robust real income growth and a subdued, but steady, global recovery, unemployment continues to fall to its pre-crisis rate of around 5%," Carney said.
"The remaining slack in the economy is eliminated by the middle of the forecast period."
That February forecast assumes Bank Rate follows the path implied by market yields: gradual and limited increases over the forecast horizon, Carney's opening letter said.
"That a gently rising path of Bank Rate delivers inflation to the target reflects the underlying dynamics of the economy."