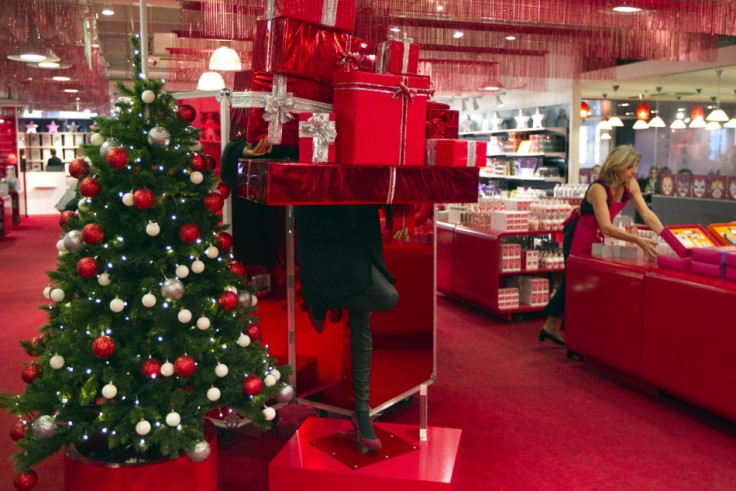 At least 100,000 Britons will have to rely on food parcels this Christmas because they can't afford to buy food, a report in the Sunday Express warned. The report also said a new food bank was being opened every week, as charities struggle to cope with increasing numbers of people hit by a combination of government cuts on welfare benefits, rising unemployment and spiralling food and fuel prices. The newspaper was also concerned about the emergence of diseases linked to poverty and malnutrition.
The official start of spending for the festival season kick-starts on November 28; however the latest updates on economy and unemployment are not very cheering. The Trussell Trust, a charity which runs 200 food banks across the UK, says it is overwhelmed with the increasing number of Britain's "hidden hungry". Early this November, for example, an Army couple in Bedworth, Coventry, committed suicide, after struggling to make the both ends meet. The Trust is planning to distribute special treats, like chocolates and crackers, for children on Christmas Day.
"Food banks are replacing the workhouses of 100 years ago," Mark Ward, a food bank manager, said, "There will always be people who need support, but now we are seeing poverty affecting people who never dreamt would hit them, including young people and middle England."
"The crisis is directly linked to the government's £8 billion cuts on welfare funds," said Tim Lobstein, a spokesperson for the Child Poverty Action Group. He added it was inevitable that the poorest suffer first but the group's inquiries showed that middle-income families have also been hit hard.
"As we approach the 200th anniversary of the birth of Dickens next year it is awful that families are suffering the same trouble we associated with Dickensian Britain," Lobstein explained.
The Trussell Trust estimates it will have to feed approximately 100,000 people between 2011 and 2012. The corresponding figure for last year was 60,000. The year before, the beneficiaries were 41,000 in number. It is little surprise, then, the trust has found it difficult to cope with the demand lately. It is even being contacted from supposedly affluent areas of Oakhampton and Devon. There has also been a spike in demand for support from other "well-off" areas, including Westminster, central London, Exeter, Bristol and Truro in Cornwall.
Jennifer Eastmond, 21, the mother of a baby boy, is an example of the Trust's clients. She was referred to them when she was suffering from depression. Jennifer gave up her job as a customer services manager to look after her son and her partner, a trainee architect, was simply not earning enough.
"We never had any luxuries and I haven't been out for two years, but we still couldn't pay the bills," she said.
Professor Philip James, a former nutritional advisor to the government spoke on his concern over increasing rates of malnutrition, stating that it was reaching "astonishing levels".
"Children are being denied fresh foods because families cannot afford to buy them. By early adolescence they will be affected by premature diabetes and signs of underlying heart disease," he added, also warning the government that doctors have reported a resurgence of rickets, a medical condition caused by the lack of Vitamin D that was thought to have been all but wiped out in developed countries like the UK.