The fat cats of high finance risk being stripped of their supremacy in matters of investment by a breaking wave of socially-enabled commerce.
A gaggle of data sharing platforms, targeting the higher echelons of the financial world, were out in force at MoneyConf in Belfast on 15 June, plying their wares.
Take for instance eToro, a company that allows the sharing of portfolios and promotes peer-to-peer investment advice from around the world.
The company thrives on global data flows from one country to another and encourages a free and easy way of emulating investment behaviour and drilling down into opportunities in places like China, Germany and Russia.
Yoni Assia, chief executive at eToro, told IBTimes UK: "You can see what everyone else does on this platform, all 4.5 million of them, follow the top traders, do what they do. You get to see their portfolios and see their track record.
"We see it as the future of investment management. You can take $1,000 dollars and do with it exactly what they do. If they make 30% so do you. We have some professional money managers on the platform. There are no charges, fees or commissions."
Funds of funds, index-linked, tracker or mutual funds can do similar sorts of things, but there is less transparency involved, noted Assia –and of course there's the fees.
The company has just raised $30m from three banks: Ping An in China, Russia's Sberbank and Germany's Commerzbank.
Assia said banks are now looking to developers to get access to the new financial technology - or "fintech" - world. "I thought it would take them longer to get involved in start-ups – it has been quick."
Cash-tag StockTwits
Another upstart surfing the wave of disruption is StockTwits, which was originally created by Howard Lindzon as a platform to curate all the financial data that comes into Twitter. It now operates its own stand-alone social network: a large community of people who chat about stocks all day long.
What makes that chatter interesting is how people learn in the financial markets, said Lindzon.
"It's exciting that today I believe you can learn how to invest off the backs of smarter people in six months to a year."
StockTwits uses a dollar sign, or cash tag, to poll stock information and organise it according to the abbreviation of the stock on the platform.
Lindzon pointed out that the financial world was set up in silos captured by Bloomberg, Reuters, Dow Jones – companies whose whole business model is based on trapping that information.
"Really Bloomberg is the original social network, except it costs $2,000 to friend somebody. They have their own Facebook; it just doesn't look like yours or mine."
Lindzon saw when Twitter came along in 2007 that it was going to break barriers. News was breaking on Twitter an hour or 20 minutes before Bloomberg.
"To me that was disruption. Finance is the last bastion. So few control so much. Mobile will be the thing that finally changes it.
"It used to be cool to work at a hedge fund and say look at how many screens I'm looking at. Look how much I know. The idea that you need six screens going at once is a thing of the past. This generation want one screen – the mobile phone."
Democratise Wall Street
And while cryptocurrency activists may be weeping into their cappuccinos about encroaching regulations, the unravelling of rules in other directions is allowing some people to take a pop at investment banks.
LOYAL3 laboured with the Securities and Exchange Commission for three and half years before it was allowed to attempt its democratisation of Wall Street, which incorporates crowdfunding to offer fee-free participation in capital markets, and "fans" of certain firms the chance to invest in these company's IPOs.
LOYAL3 hazed some 16,000 small investors into the public offering of GoPro, and raised $59m in four days in the process.
In the case of Virgin America's IPO, the scheme was used to foster an investment community comprised of staff and super loyal customers.
The platform provides a human aspect to a market dominated by electronic trading. Barry Schneider, chairman and chief executive of LOYAL3, said: "These are people who will certainly hold on to the stock for a long time – what company doesn't want that?"
IPOs can still be risky investments, and banks make sure their biggest and wealthiest clients get access to the hottest public offerings, which suits the bookrunners fine.
"I think fintech is way behind. Look at what Uber has done. Fintech has been slow to democratise because of regulation," said Schneider.
The entry costs to IPO participation, such as the $400-$500 needed to enlist a certified public accountant, have been obliterated.
LOYAL3 allows individuals, without millions of dollars in assets, to invest in IPOs at the same price and time as Wall Street – all fee-free with minimums as little as $10 for stocks and $100 for IPOs.
It does away with commission fees of the sort paid to brokers to push stocks at investors who might not know what they are or plan to hold onto them for long.
Firms like Google have left finance alone because of regulation but this is now changing. The fixed costs associated with brick and mortar operations don't apply to the online and mobile universe.
Motifs you can trust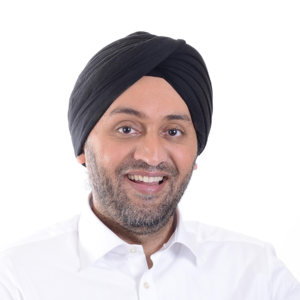 Meanwhile, trading platform Motif Investing, which has the backing of Goldman Sachs, is using Facebook and other forms of social media to take socially responsible investment strategies to a whole new level.
CEO and founder Hardeep Walia's offering isn't composed of stocks and bond but is organised around themes and ideas. He said he wanted system that could be tested on 11-year-olds.
If an investor is interested in an idea like gay-friendly water purification or women's rights, they can type a search term and access clusters of companies innovating in those spaces.
A wealth of specialist knowledge can inform these motifs. The company used Facebook to invite the opinions of doctors, for example, to comment on how to structure biotech investments into various diseases.
"They said go heavy in an area where lots of progress was being made with cancer drugs, more than in say treating infectious diseases.
"Motifs can tell how bullish people are about one thing. You can trade $250 and it costs less than $10. It can tell you about the investment styles of people who listen to classical music, or those who support the Peace Corp. It's run on the power of social."