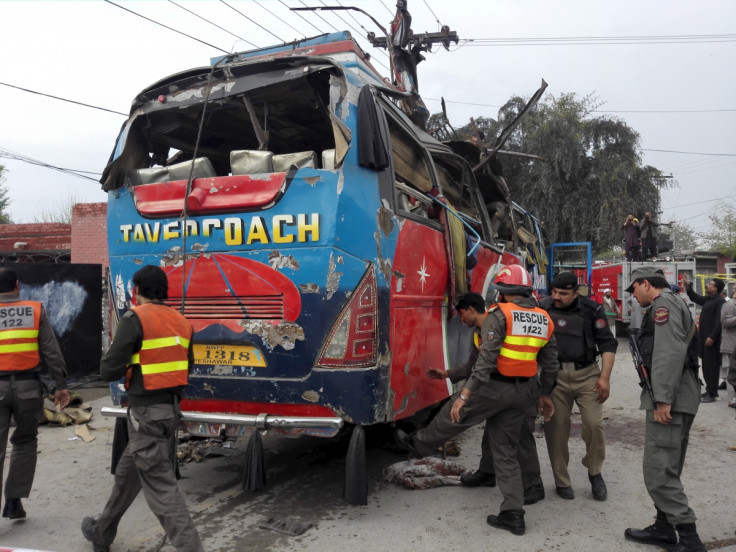 A powerful bomb blast destroyed a bus in Pakistan's Peshawar city killing at least 15 people. All the victims are thought to be government employees.
Local reports suggest the vehicle, travelling from Mardan to Peshawar, was carrying up to 40 government staff, employed by the civil secretariat. The explosion went off just when the bus was nearing a popular mosque, Sunehri Masjid, in the area.
"15 people were killed and 25 others were severely injured," said an unnamed senior police official, according to the Pakistani daily, Dawn. The injured passengers have been taken to a nearby hospital for treatment. Emergency personnel are at the scene of the blast and the nature of the bombing is yet to be ascertained.
The area has been cordoned off as fears of more attacks mount in Peshawar, a city that has become increasingly restive in recent months.
"The top part of the bus has blown off and is being cut to pull out the injured," an eyewitness told the Express Tribune. No group has claimed responsibility for the attack as yet.
Peshawar, the provincial capital of Khyber Pakhtunkhwa, is a north-western city in Pakistan that has witnessed major terror attacks in the recent past. Since the infamous school attack in December 2014 — that killed 147 people, mostly children — security forces have stepped up their operations against militants. This has further angered the Islamists.