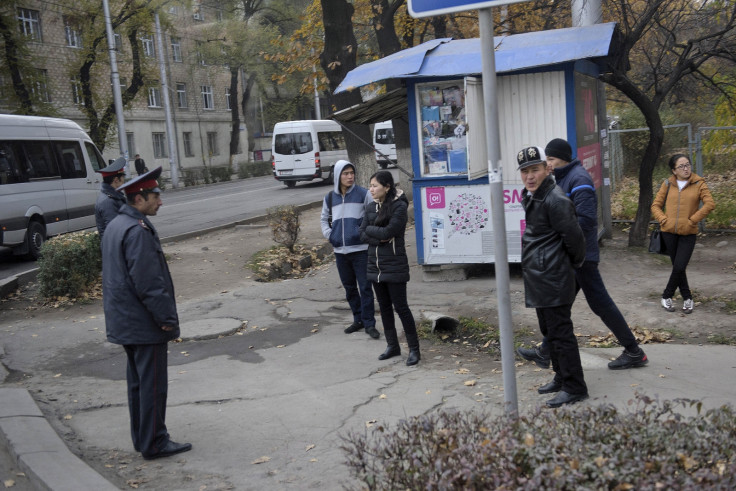 A car laden with explosives rammed into the Chinese embassy building in Bishkek, Kyrgyzstan on Tuesday, 30 August. Law enforcement agencies have labelled it a terror attack. At least five people were injured in the incident while the driver of the car was killed.
The injured are Kyrgyz nationals and none of the embassy staff have been affected. No one has claimed responsibility for the attack, which took place at about 10am local time (4am GMT).

Several buildings at the diplomatic mission are said to have been damaged. Top Kyrgyz officials including the minister for emergency, Kubatbek Boronov, have arrived at the scene of the explosion. The attacker is thought to have died on the spot, reports the local AKI press.
Beijing has urged Kyrgyz authorities to conduct a thorough probe into the incident. "We are demanding that Kyrgyzstan find out the truth rapidly and punish [those responsible]," said Chinese foreign ministry spokesperson Hua Chunying. "We attach great importance to the safety of Chinese personnel abroad. We have always taken protective measures to ensure the safety of Chinese personnel overseas."
Forensic experts and security personnel are at the scene combing the area, which has been cordoned off. Staff at the American and Chinese embassies were evacuated following the explosion.
There is speculation that extremist members of the Uighur ethnic minority, who are already engaged in a bitter battle with the Chinese communist party could be behind the bombing in the landlocked Central Asian nation, which shares a border with China. Muslim-majority Kyrgyzstan has a significant population belonging to the Uighur community.