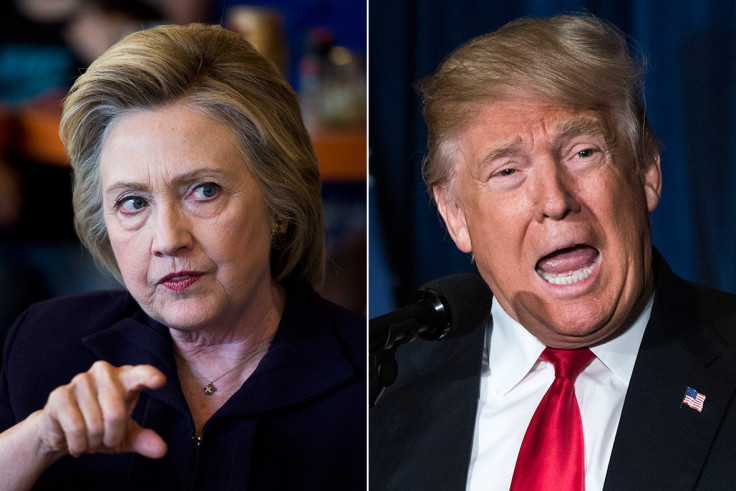 The latest US election polls show a surge in support for Donald Trump among independent voters in several 'rust belt' states, despite Hillary Clinton retaining a lead in the nationwide polls.
Independent voters were described by Emerson College following its first general election poll since the US primaries as 'lining up consistently for Trump' in Michigan, Ohio and Pennsylvania.
In Ohio, the Emerson poll showed the GOP and Democrat candidates tied on 43% each, but with 47% of independent voters choosing Trump to Clinton's 30%.
Meanwhile in Pennsylvania Clinton polled ahead of Trump with 46% to 43% but with 47% of independents in the state favouring Trump over Clinton, who won 37% of independent voters' support.
In Emerson's poll in Michigan, Clinton once again came in ahead of Trump with 45% to his 40%, although again Trump won the independent vote with 39% to Clinton's 38%.
Trump's popularity in the polls comes despite Clinton's clear lead over the Republican candidate, which the most recent nationwide election polls from Monmouth shown on Real Clear Politics put at 7% in both a direct competition and with a four-way split including Gary Johnson and Jill Stein.
However, Clinton's clear lead over Trump has dropped over the past few days, ending several weeks of a double-digit surge ahead of Trump for the Democrat candidate.
She had seen her popularity rise following the Democrat National Convention and the subsequent backlash against Trump after he criticised the Gold Star family of Captain Humayun Khan, who was killed in Iraq.